This is such a fun filled busy show that I get the opportunity to do for Traeger Canada.I really enjoy doing this show but I am always wiped out at the end of the three days.
As I made my way to St. Jacobs on Saturday I stopped in to Strodes BBQ & Deli (see blog below) and also to the Home Hardware store in Brantford Ontario where Gary Trotter owner of Traeger Canada East was doing a demo for the Home Hardware there. It was a terrific day for a demo and the store has a really terrific champion of Traeger BBQ's in Laurie.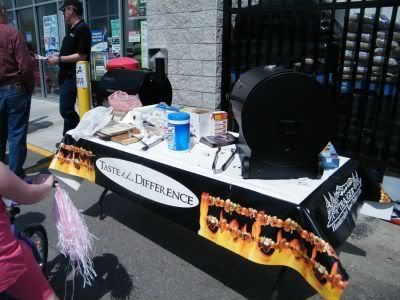 St. Jacobs is an interesting little town. It has a significant population of Old Order Mennonites. All along the roads you will see traffic signs to watch for horse and buggies and there are plenty of them. I always enjoy going to the St. Jacobs Market. It has a plethora of items from handcrafted artisan breads, maple syrup to home made jams and jellies. Soon there will also be an incredible BBQ stand from friends of mine Shannon & Jason. S&B Southern BBQ. They are a terrific husband and wife team who are fantastic BBQ'ers and I can't wait to visit the St. Jacobs Market again in May to try some of their Q!
The show starts on Sunday and ends on Tuesday. This allows a lot of dealers to attend. We got there early Sunday morning to set up our booth. A last minute change to the floor plan this year changed our layout significantly. It ended up working out beautifully! There was an entire aisle of BBQ vendors and by far the Traeger booth was the busiest of them all. We had a wonderful time talking all things BBQ and of course about Traeger BBQ's. Additionally many of the attendees signed up for the upcoming Diva Q Rib Class on May 30th. The class is now half sold out and thats great news for me!!
The Traeger team for this years Spring show consisted of Gary, Mike & I for Traeger Canada East and Don & Derek from Traeger Canada West. Don & Derek flew in from Saskatchewan on Saturday evening and it was great to get together with them.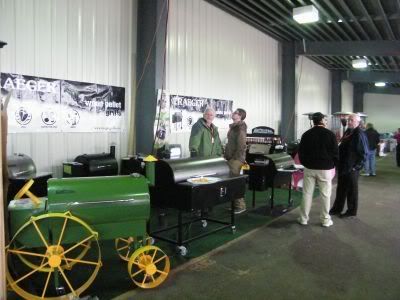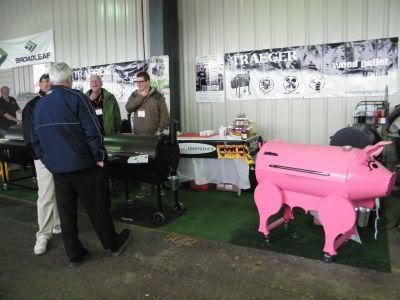 Usually each day we start at about 830 am and go till almost 6pm. You just don't stop BBQing the entire time. Brisket, Pulled Pork, Ribs, Pies, Cookies, Shrimp, even more cookies and pineapple was served every single day. All total we gave out over 1000 samples in 3 days. thats in addition to talking to current and potential dealers as well as the other vendors. It is the type of show where you just don't have time to sit down or go for lunch. At least our booth is constantly like that.
At night though we made up for it by going out forsome great dinners. That will be another blog
I am glad to be home however I do appreciate the opportunities I have with Traeger to do shows like this.
More pictures.