Well tonight will be my last night here in Texas. It has flown by so quick. On today's schedule are a few seminars the first couple that I will be popping into is the eSolutions class with how to set up and manage an online store with Paul Mackay and Keith Schmidt and running at the same time is the Compete and Win in BBQ Conests with Tuffy, Marla and Randy Twyford and Rod Gray.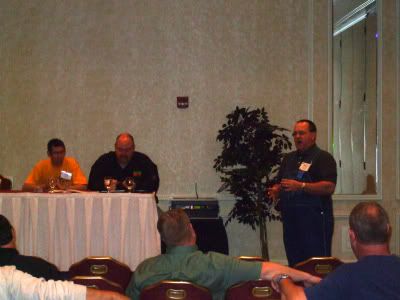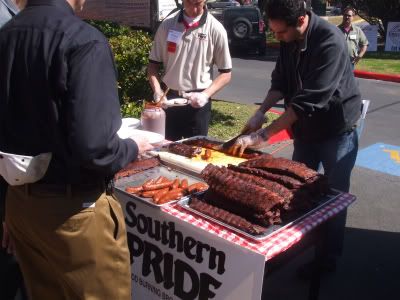 Then this afternoon I will be attending a Marketing plans and solutions class seminar then off to a few more exhibits this afternoon.
Tonight we will be going to the famed Austin 6th Street. This should make for an interesting time for sure.
Just a note.
We never did make it to 6th Street, we ended up discussing BBQ for hours and that to me was much better than any Street in Texas.
We did however imbibe in quite a few Texas liquids. Much thanks to the generosity of Rod Gray for providing me with a fine bottle of Texas vodka. Which in my humble opinion was as good as Grey Goose any day.