This weekend Ill be with Traeger Canada in the Traeger Grill Zone at Bradford Greenhouses Garden Gallery in Barrie. Its a indoor show featuring lots of interesting indoor ideas, live stage shows and loads of fun. Bring the family! Best part is there is free admittance! Come meet Frankie Flowers as well Frank will be there on Sunday doing a demo on enviro gardening!
I was inspired today from The Original Bacon Explosion™, the world famous bacon-stuffed, bacon-wrapped Italian sausage.
I also had a pound of bacon in the freezer and some ground beef I found as well. I have done a few weaves of bacon before. On a few dessert recipes as well. This worked out extremely well.
Ingredients:
3 lbs ground chuck
1 lb bacon (to wrap)
4 scallions finely chopped
1 teaspoon finely minced garlic
3 tablespoons BBQ Sauce
2 tablespoons Sisters Secret Fragrant Chili's
1/2 lb good aged old cheddar
Bread crumbs to bind.
I mixed together all of the ingredients and added just enough bread crumbs to bind it together.
Then using a loaf pan as my mold I placed plastic wrap in the cavity. On a cutting board I made my bacon weave. I had 3 slices left over from the pound.Then I just inverted the cutting board over the loaf pad and let the bacon drape in.
After this step it is simply filling in half the ground chuck mixture, placing the cheese with the center, and covering with the rest of the ground chuck mixture.
Once this step is accomplished just adjust the bacon slices to cover. I used the remaining 3 slices of bacon to ensure I had full coverage on the bottom.
This needs to chill in the fridge for a couple of hours.
When your loaf is chilled remove from the mold. I placed mine on my frogmat. Just to make my life easier.
My Traeger grill was set at medium high heat. (300F) I used apple pellets.
I took it to 160F internal temperature.
Ok I admit I tried to wait. Really I did. My impatience got the best of me and I cut into it. OOey gooey cheese came out. I should have waited at least 15 minutes.
It still made for a great dinner.
Day 23 – 25 Days of Christmas BBQ Blogging..
ABT's, Puff Pastry Wrapped Brie with smoked garlic and walnut wine preserves, Cevapacici wrapped eggs
More prep today so there will be no finished products till everything goes on the BBQ's tomorrow afternoon.
The first item I started out with today are the ABT's (Atomic buffalo turds) which my FIL and husband both love dearly. I sure like them as well.
I love making ABTs They are fun little jalapeno packages of goodness. I rarely make the sme kind twice. These just get better and better.
I started out with 23 whole jalapenos that I split, cleaned the seeds out and washed. I use a tomato corer for this. Its a great tool for this task.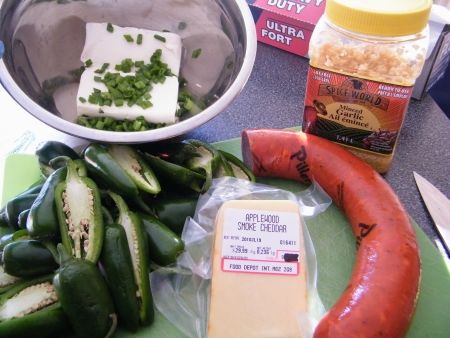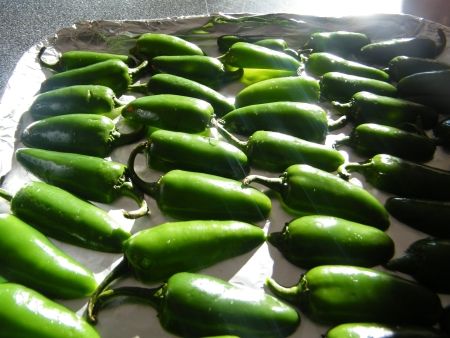 Then I mixed up 2 packages of cream cheese, some applewood smoked cheddar that I received in my Traeger gift basket this year, a bit of my own BBQ rub, spring onions and some minced garlic – thats about it.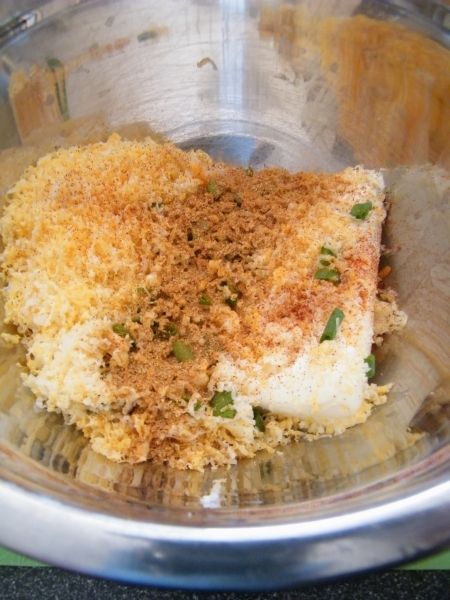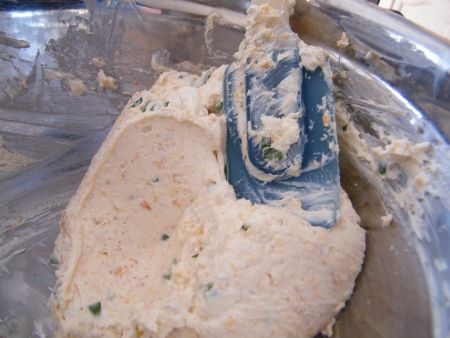 Piped the mixture into the jalapenos. (* if your mixture is too stiff to pipe put the piping bag in microwave for 30 seconds) added a small slice of kolbasa to the tops of each.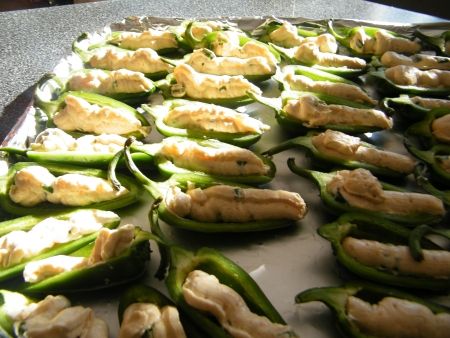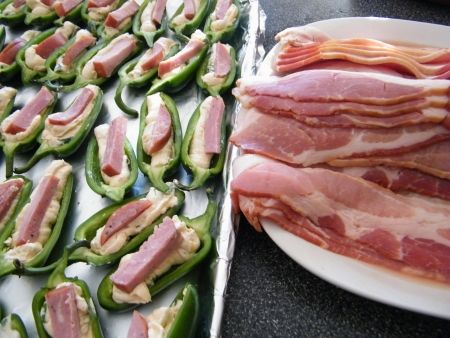 Wrapped each with bacon. They are ready for the grill tomorrow.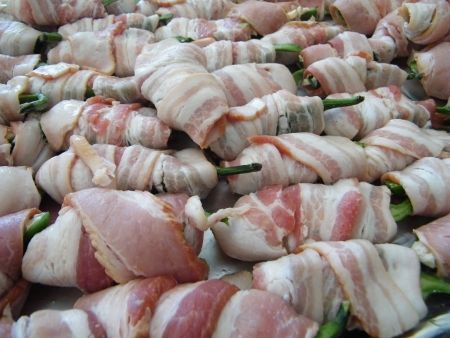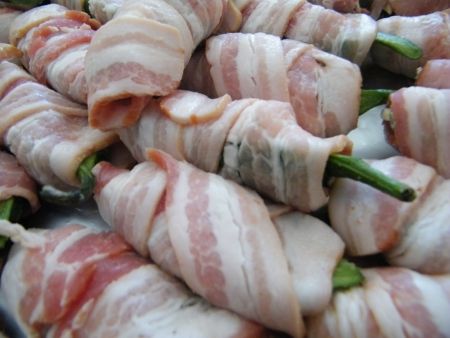 The next item I worked on is a puff pastry wrapped brie. This is where store bought items really come in handy.
I had received a wonderful package from my sister in Smoke Angie Quaale owner of Well Seasoned a gorgeous gourmet food store in Langley BC. Angie sees some of the best food items there are and she sent me some of her favorites from this year. In amongst these food gems was a lovely jar of turkish fig and walnut wine preserves. Now I love figs and brie so this is a natural fit for me. In addition I had smoked some garlic the other day. I really don't have the time to make my own puff pastry so PC brand works for me.
The rest is just a matter of assembly. This is not hard at all and best of all it can all be done the day ahead before it hits the grill.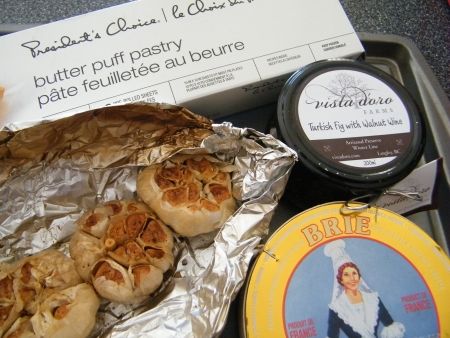 Roll out the puff pastry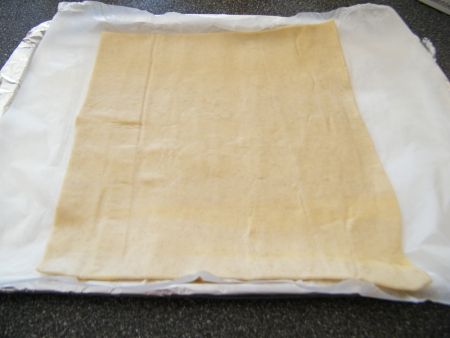 I scraped the top of the brie with a steak knife. I then spooned on some of the delicious fig and walnut wine preserves.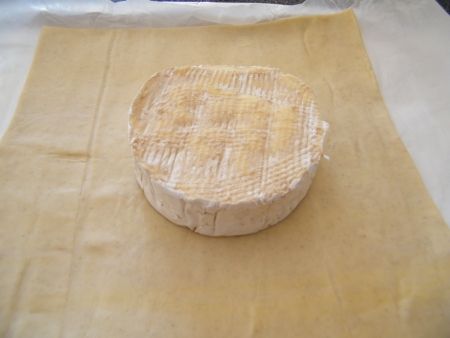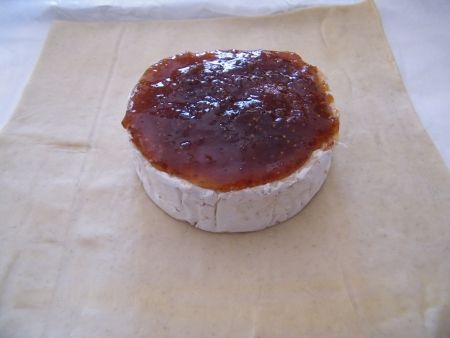 Pile on the individual cloves of smoked garlic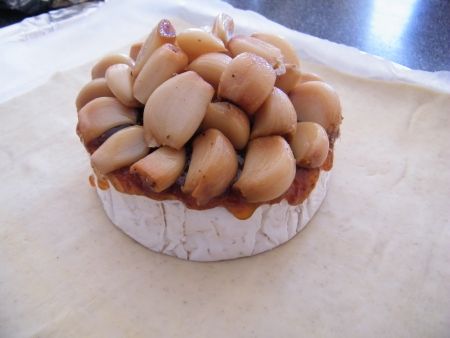 Wrapped all up in the puff pastry. I also gave it an egg wash so it will be shiny coming out of the grill or oven. Lastly I sprinkled on some smoked salt.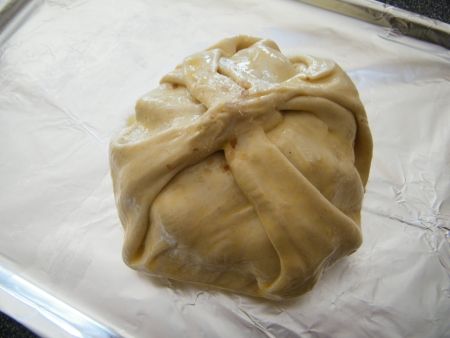 Off into the fridge it goes till tomorrow.
The last item I prepped today was something I haven't tried before with this type of sausage.
Usully we have cevapcici with a roasted red pepper dip (Ajvar) for Christmas eve and as a snack on Christmas day. I fell in love with these shortly after marrying my husband who is Macedonian. These are a staple in his parents house- caseless sausages made of pork and beef. Unfortunately I forgot to pick up another case from D&S Meats in ajax Ontario. I did not have enough time to make my own.
So what to do?? I only had a few left in freezer. 24 to be exact. Not nearly enough for both Christmas and Christmas eve. I love scotch eggs and I hope this turns out to be a fantastic BBQ'ed version of them.
I started with 8 boiled eggs and made a patty out of the sausage. I did this all on plastic wrap to make it easier to assemble.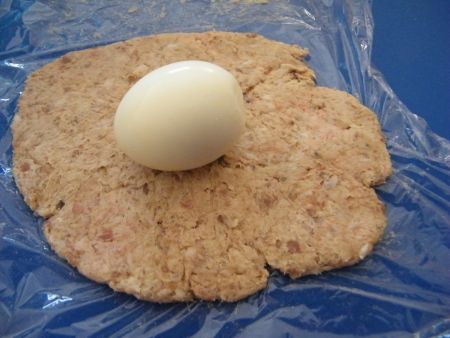 Then for color and flavour contrast I laid down pieces of roasted red peppers and some spring onions.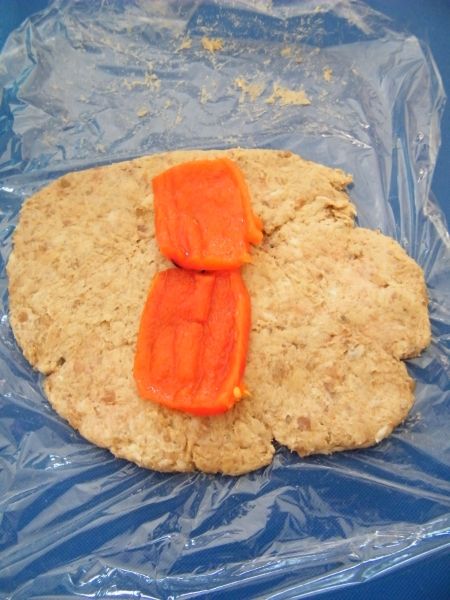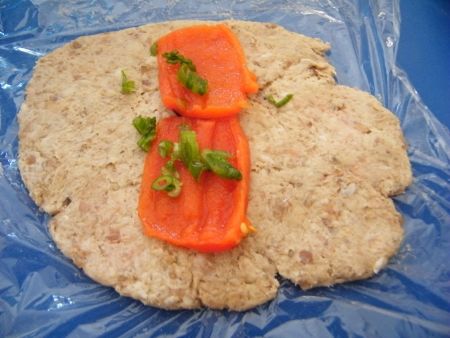 Next up you just have to add cheese. I picked an aged cheddar that was in the fridge. ( I would have used just about any type of hard cheese.)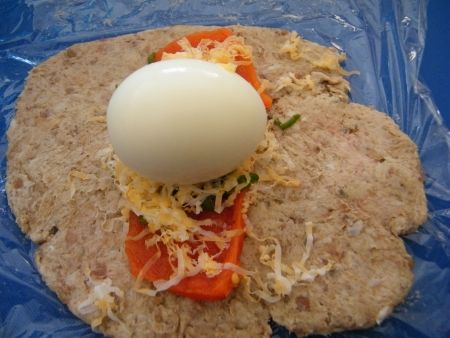 Then here is where the plastic wrap comes in handy. I used it to help lift up the sides and then formed it into a ball.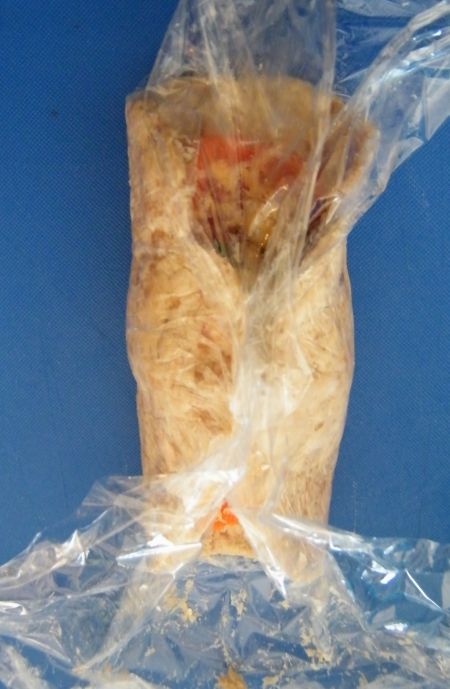 I just repeated that over and over till all 8 were covered then sprinkled some
House of Q BBQ rub
on them.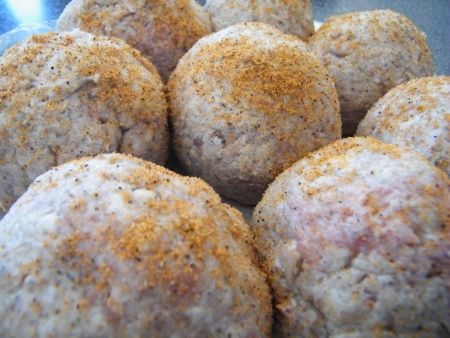 I hope they work out well so I can slice them into wedges. Ill post the pics tomorrow. I am off to my favorite place to shop-my butchers
Hovey's Gourmet Meats
to pick up my turkeys and some other tidbits of yummy goodness.