Posts Tagged 'Johnny Trigg'
I love taking BBQ and cooking classes. Its terrific to learn a new technique, recipe or method. I enjoy teaching them as well. In the spring I'll be announcing our first ever full competition class. If you would like to be notified when the class is shoot me an email.  Until then check out some of these terrific classes that are upcoming and ongoing. A terrific gift to give or if you have been really good this year maybe Santa will send you to one!
Earlier this week I attended my first class at the Healthy Butcher on whole hog butchering. It was a really informative class that I enjoyed thoroughly. They hold classes throughout the year in Toronto. Check out their website or more details. Please note their classes sell out uber fast so don't delay in signing up.
Prices for class range from $55.00 to $125.00
The Culinary Adventure Company holds classes and adventures throughout the year in Toronto and the GTA. Lots of fun from foraging for mushrooms to making a beautiful Paella. Check out their new classes for 2012 in January.  There is sure to be something for everyone!  Also if you purchase a gift certificate before January 6 10% will be donated to Second Harvest.
Prices for their classes range from $50 & up
Kelly Wertz from 4 Legs Up BBQ and Catering company is a multi Grand Champion and Jack Daniels winner. HE teaches throughout the year at various locations.
Class Schedule
Lake Havasu, AZ January 26th & 27th 2012
Marshalltown IA, March 22nd & 23rd 2012
Great Bend, KS, February 17th and 18th
Arvada, CO. March 2nd & 3rd 2012
Prices for the class are $500.00 per person.

Lotta Bull BBQ
Pitmaster Mike Davis
From their website:
Tired of gambling away your entry fees? Ready to make that money count? If so, than we invite you to register for the upcoming Lotta Bull "U" Competition Cooking Class. Let 4-time American Royal Grand Champion, 6-time World Champion, Mike Davis, show you his expertise, and how we've accomplished so much on the BBQ Circuit.

We are holding this event at the WinStar World Casino in Thackerville, OK Exit 1 on I-35. We are only 70 miles from DFW Airport or Love Field in Dallas. We encourage you to bring your RV or trailer and stay overnight at the WinStar RV Park. If you are new to WinStar, you can get a Player's Club card at check-in and receive the first night free. If you want to stay over Saturday night it is only $20. There are several hotels within 10 miles of the casino. Check out the links below for more info:
WinStar World Casino RV Park
www.winstar.rvpark@chickasaw.net
WinStar World Casino Hotel
www.winstarworldcasino.com
580-276-8900
Winstar World Casino February 17 – 18, 2012
Cost for the class is $600.00 per person Spouses attend for free plus there is $50.00 discount if you register before midnight December 31.
Swamp Boys BBQ with pitmaster Rub Bagby
February 10 & 11 Winter Haven Florida
Link to their Blog:


Price for the class is $500.00 per person
Buffalo's BBQ 
February 10-11, 2012 Sperry, OK
Instructed by: Donny and Cindy Teel
Each person attending will have to sign a wavier on Friday before the class begins
Download the Registration Form
Have you ever wanted to try your hand at BBQ Cooking Contests, but didn't know where or how to start? Then this is the place for you. This is the opportunity for you to learn what it takes to compete in big time Contest Cooking.
Key Benefits
Learn from Active Competitors
Small class sizes
Learn from a Multiple time Grand Champion
Cost: $500 a person/$150 if you bring spouse
William "Bubba" Latimer Pitmaster
Bub-Ba-Q cook class February 11 & 12 2012 held at Stump's Smokers
This class will cover all aspects of competition cooking as done by Bub-Ba-Q. It will cover meat selection, meat prep, flavor profiles, some recipes and various techniques used. Bub-Ba-Q will provide enough product for teaching purposes and some extra for hands on learning, product will not be supplied to every student. You may choose to bring your own cooker and food to cook as you learn. The class involves the use of fire, cooking fuels and other possible dangerous items and it is your responsibility to act in a responsible and safe manner.
Details of the class on their website. 
Cost of class: $550.00 per person
David Bouska Pitmaster
Their January class has already sold out but there are sure to be more opportunities in 2012. Make sure you sign up for the next one!
Beginner cooks and those already in the Professional Ranks, are you in need of that last bit of knowledge to take you to the elite cooker status? If so, this will be the class to take.

Butcher BBQ has received over 100 top 10 calls, with 68 being top 5 and 24 being 1st place – all during the 2011 Team of the Year race.

You will want to be in Chandler, Oklahoma on January 20-21, 2012 for a class that will consist of a complete competition cook hosted by Butcher BBQ. We will start Friday at 1pm and go over purchasing, trimming, and prepping competition meats. Supper will be provided Friday evening and the class will start back up Saturday morning with everything that happens on turn in day. We will go thru as close to turn in times as possible, answering all questions as we go. All cooking will be done on a FEC100 and a pellet grill.
Cost for the class is $500. Spouses may attend for an additional $250. Teammates and other relatives not eligible for the spouse rate. Seating is limited to allow for complete class participation and is on a first come, first serve basis.
Buster Rhinos Southern BBQ
Darryl Koster Pitmaster
Take our BBQ Ribs Class and learn how to cook Southern Style ribs at home. During this 4-5 hour course you will prepare and cook ribs on our Southern Pride Smoker and be able to bring them home for dinner. You will have open access to our knowledge and many of our secrets to making ribs in the Southern BBQ Tradition of "Low and Slow" cooking. Participants will learn:
How to pick the right ribs
Use of rubs, sauces and spices
How to prepare ribs for your BBQ, smoker or oven
Preparing your BBQ for the cooking process
Understanding the process of what happens during cooking
Tips, tricks and techniques used by BBQ professionals
WHAT IS INCLUDED?
2 racks of raw ribs and materials to prepare •
A booklet highlighting everything you learned in class plus more! •
(Additional racks of ribs available at market rates)
COST: $85.00 per person
Sign up at Buster Rhino's Whitby location only. Payment must be received to confirm your spot (cash, debit, credit card). Refunds are available 14 days prior to start of course.
This class is limited to 16 spots and fills very quickly (we consider full 12 if at all possible).
Rob Reinhart Pitmaster
The details: 

Join us for a half day of instruction and some awesome food. This class is targeted at the beginner through intermediate BBQ'er, and we will learn all about true, low 'n slow, Southern-style 
Barbeque
.We will be cooking throughout the class and we will have our award winning food for you to try.  We will cover:

•  Preparation of 4 meats – Brisket, pulled pork, ribs, and chicken. We will teach you how to select, trim, season, and cook these meats.

•  BBQ rubs, mops, sauces, glazes, etc.

•  Cooking fuel (charcoal, pellets, etc) and wood selection – seasoning with smoke

•  "Low 'n Slow" in theory

•  Equipment – all types smokers and grills for cooking real BBQ, most present in class.

•  Basics of Competition – requirements, entry guidelines, judging, etc.

Class Dates:

Saskatoon:

April 29, 2012          10 AM to 3 PM        Location to be determined

Regina:

May 5 or 6,  2012     10 AM to 3 PM        Location to be determined

Cost: $100.00 – Includes rub, food, etc. Rob R
Harry Soo Pitmaster
Learn hands-on cooking 9 items side-by-side with Harry on gas grills, gas smokers, Weber Kettles, and Weber WSM (R2D2 or Bullet) smokers

Find out about the secrets of competition BBQ to apply in your backyard cooking (temperatures, meat placement, foiling, mopping, sprays, schemers, glazes, sauces, etc.)

Hear Harry's philosophy on smoke, woods, low-n-slow, and spices
Sat, Mar 17, 2012
Sat, Feb 18, 2012
Cost per person is $349.00
 Harry Soo
Pellet Envy
Rod Gray pitmaster
March 2nd & 3rd, 2012
at the
VFW Post #846
8804 Grant Street, Overland Park, Kansas 66212
Rod and Sheri Gray of Pellet Envy have created a one of a kind competition cooking
instructional event.  The 2009 KCBS Team of the Year Champions and 2010 KCBS
TOY Runner-Up, and one of the most successful team in competition barbecue, we will
share every detail of their competitive cooking style, including the complete and exact
recipes used in competition every weekend.
 Concentration on the four main KCBS categories – Chicken, Ribs, Pork &
Brisket
 Complete contest simulated on our Jambo traditional offset pit
 Every detail of our award winning cooking program discussed in depth
 Meat quality, selection, and detailed information on brisket aging will be
addressed
 Revealing techniques to allow the cook to achieve consistent, repeatable results
 Providing proven presentations to achieve the best possible scores
 Taste all four competition categories prepped and cooked in this class
Cost per person is $500.00
Rod Gray
Jacks Old South
Myron Mixon Pitmaster
March 23rd to 25th, 2012 – NOW OPEN
Jack's Old South Cooking School will be held at my home in Unadilla, Georgia.
There will be a meet and greet dinner on Friday March 23rd at night, and the class starts at 9:00am on Saturday, March 24th with Whole Hog. We'll then move on to Ribs, Chicken, Brisket, and Pork.
The class will end on Sunday, March 25th at 3:00pm. The school will be run as close as possible to a contest format. So, come over to my house and let's cook a little Q! See you there!
Cost per person for the cooking school $750.00
BBQ Memories Class
January 13th – 15th, 2012
In a time less complicated, when men barbecued out of necessity more than out of desire, BBQing was a way of life. It wasn't done because of competitions or to be the next food trend, it was done to be able to feed families, large ones, cheaply. The cheapest meat on a farm was pork. This class will cover what my Dad, Jack Mixon, first taught me about BBQ, and that was open pit cooking. I have constructed an identical replica of my family's original masonry pits and fire barrel. I'll cover selection of woods and starting of fires with lightered knots in the traditional manner. You'll go with me to my meat purveyor, Elmer Yoder, Yoder's Butcher Block, to select our whole hog, shoulders and ribs. Not only will we be doing open pit cooking , but we will also be preparing traditional South Georgia side dishes from start to finish, including Brunswick stew, cole slaw, potato salad, and homemade desserts.
We'll load the fire barrel and shovel coals all night, listening to grease sizzle on the embers, as it fills the air with aromas from days gone by. When the cooking is finished and the sides prepared, dinner on the grounds will begin. Fellowship, knowledge, and good food will have been shared.
Because this will be a more intimate setting than my other classes, I'm only taking 15 guests. This is not a competition class. You'll be learning a method of cooking that's is almost forgotten. If you love nostalgia and home cooking, join me January 13th – 15th, 2012.
Cost per person for the Memories class $1500.00
Myron Mixon
Chris Hart
Chris Hart 2012 Competition Cooking Class
Chris Hart Pitmaster
I'll be teaching the competition bbq program that won the 2009 Jack Daniels World Championship, 4 time NEBS team of the year, and over 30 KCBS Grand Championships.

The same program I taught in two classes last season which resulted in many students moving on to win multiple Grand Championships.

References available.

The class will be held in Hopkinton, Mass at an indoor facility on:

Saturday Feb 18, 2012 5-10pm
Sunday Feb 19, 2012 7am-2pm

We'll follow the same timeline as a KCBS competition. I give up 100% exactly what I do in competition and cover many general tips and philosophies that will help you win contests.

If you would like to enroll in the class please contact Jamie Hart: jamie@jamhart.com
Price per person is 425.00
Tarheel SMokers
Roy and Gay Murray Pitmasters
January 13th & 14 2012
We will take 20 paid entries only for this class and the entry fee is $750 and includes your spouse if they would like to come. If you are interested please let us know by emailing us at tarheelfireplace@embarqmail.com and we will send you more info and an application
Cost is $750.00
Plowboys BBQ
Todd Johns Pitmaster
Todd will be teaching his competition class at the NBBQA conference in San Diego CA February 25 2012. Information and details can be found under their conference registration.
Cost per person is $400.00
Todd will be teaching his competition class at Freds Tasty Licks BBQ Supply March 10,11, 2012
PLOWBOYS BBQ COMPETITION STYLE
2-DAY COOKING CLASS  - MARCH 10TH AND 11TH 2012
Brought to you by Fred's Music & Tasty Licks BBQ Supply in Shillington, Pa.
Join the 2009 American Royal Invitational Champion for an event that is sure to change the way you cook. All aspects of competition cooking will be covered including chicken, pork ribs, pork shoulder, and brisket. Various smokers will be used in the class including Big Green Eggs and pellet pits.  Pitmaster Todd Johns will walk through setup, cook temps, timing, rack position, cleaning and maintenance for all cookers used in the class. Competition meat choice, prep, and presentation will be covered in detail. The class is geared for competition cooks, home cooks and caterers. There is something for everyone.Since established in 2001, Todd's team, Pork Pullin' Plowboys, has earned nearly 350 BBQ awards including 17 grand championships, 13 reserve grand championships, 10 reserve championships, dozens of first place category finishes, Chest to Chest National Brisket championship, Butt to Butt National Pork Championship, Show Me State championship, and the Big Green Egg Scramble championship.  Cooks on the 2011 American Royal Open Grand Championship and Reserve Grand Championship teams attended Todd's classes in prior to the 2011 season.  Multiple Grand Championships, Reserve Grand Championships, 180's  (perfect scores), and other top finishes have been earned by teams after taking Todd's classes.  Three 180's were earned in 2011 for brisket alone using several techniques and ingredients learned from the class.
Cost per person is $450.00
Todd Johns
Smokin' Triggers
Johnny Trig Pitmaster
January 3 & 4  full competition class- seating is limited to 20ppl. Call 1-877-828-0727 for more details. Presented by Big Poppas Smokers.
Cost per person is $600.00
Well tonight is the night. The winner of Season 2 BBQ Pitmasters will air at 10pm EST 9 C. Its been a fun ride watching all of the teams get to this point. Tonight its all about whole hog & BBQ Chicken!!
Here are the teams that made it to the finale:
Moe Cason from Ponderosa BBQ
Shad Kirton Co-Owner Smokey D's BBQ and Pitmaster A Boy & His BBQ
Johnny Trigg from Smokin Triggers
Craig Kimmel from Firehouse BBQ
Melissa Cookston Yazoos Delta Q
Best of luck to all those in tonights episode. I am happy to see so much BBQ getting TV time!! Lots of fun to watch.
Well I am curious to see this weeks episode from Season 2 BBQ Pitmasters.
I want to take a moment to post my thoughts on BBQ Pitmasters before our episode airs. I have read a lot of negative comments on various BBQ boards twitter and facebook. We knew there was a complete format change this year prior to going in. It was public knowledge so no secret about that.  In fact I looked forward to the opportunity to BBQ something other than the typical 4 meats.
I really do believe a pitmaster should be able to handle more than just those 4 meats ribs chicken pork and brisket. I think a pitmaster should handle the various obstacles thrown at them. No where did it say this was a typical MIM, KCBS, PNWBA, FBA etc contest. Its just bbq on tv. So maybe call it BBQ and grilling entertainment>??? People need to lighten up a bit.  Please note I also have no problem any more using the term BBQ to describe making hot dogs on a grill or even something like grilling asparagus. I used to cringe at it but over time I realized there were so many ppl using the term BBQ to describe something else that I figured it didn't matter to me as long as people were getting together enjoying great food in the company of their loved ones and friends. For those of you that think this show was scripted let me tell you for sure 100% it wasn't.  However I will tell you it was the biggest challenge of my bbq career to date and the hardest competition I have ever endured. It took real stamina, knowledge and quick thinking on the parts of all of the teams that went and did this show. Win or lose every single team that appears should be commended for taking on this competition.
We were in California in 110F or higher temps for the entire time. We spent the vast majority of our times standing up racing around or generally plotting our next move. Yes there were times when we did some BS smack talking (and seriously it was hard to keep a straight face on it LOL) but overall when you are BBQing among friends it really is just a bunch of posturing and BS  I love the guys we went up against.
What a fun time we all had Big Poppas Smokers, Big Mistas BBQ and the legendary Johnny Trigg. I absolutely 100% enjoyed myself with our team of my husband and my BBQ BFF Angie. I would do it again in a heartbeat. We had a lot of giggle times and a lot of stressful times but overall I am really happy with how it all went down.
Hope you watch the show. Just take it for what it is a whole lot of fun and entertainment.
I figure its only right to finally post my own BBQ Pitmaster audition tape. No matter what I am happy that I submitted it and took a chance to be on the BBQ Pitmasters show. Since the beginning of the series I made no secret that I want to be on the show. I think TV needs more BBQ shows. It has only been good for all facets of BBQ from restaurants to products and all competitions. I think they need a Canadian Chick that knows how to BBQ.

Well I never made any secret of it. I made a DVD and am submitting it to BBQ pitmasters today. I have no clue if I fit the bill or if I will get to be on it but I at least can say I tried. Its better to have tried and failed then never to have tried at all. Who knows if they want a mom of 3 from the suburbs. I don't come from a BBQ background. I didn't grow up in the South. I didn't even try really great BBQ until  a few short years ago.  Plus theres that whole I am a Canadian Chick in the pits thing. Oh and seriously I don't look a model. I don't own a jambo. I use pellets and charcoal. I don't have a fancy schmancy rv. I sleep on a military cot in my bare bones yet functional cargo trailer.   Hmmm. Oh well. At the end of the day no one knows if they have what they are looking for. This I do know for sure. I can talk well on TV. Cameras don't scare me, I am unlike anyone else out there and I know I make some really damn fine BBQ. I hope all my BBQ friends have submitted tapes. goodness knows there are a whole lot of really interesting personalities out there.

Over the last two weeks I have received tons of emails and talked to lots of BBQ folk about the new season. The responses are really varied. Some are very cynical and state they think JM already has his picks and he is doing this to keep people off his back. Others say this is just a ploy to get more attention. Personally I don't really care one way or another. I think its a good idea to ask for submissions. Makes sense to me.
Additionally some people have stated they hate the new format already. Um I am not sure I understand this since none of use really know what exactly the new format is. Right now its just a bunch of talk. A bunch of guesses.Seriously Ill reserve judgment for when I actually see the new format.
This is what was posted from John Markus Exec Producer BBQ Pitmasters:

It's official. Our new format features FOUR different pitmasters competing in EACH episode. We are looking to augment our cast from last season and welcome all interested cooks to throw their aprons in the ring. Send your audition tape/DVD, selling us on why you should be picked to compete against the best. To: Lindsay Freed c/o Original Media, 38 E. 29th St., 8th FL, NY, NY 10016. Or, you can email a file of your audition to bbqpitmasters@originalmedia.com. Send your ?'s there as well. Shooting schedule April 30th – June26th. Good luck and see you on the trail!
Then there are a few posts from JM on Twitter:
It's official. BBQ Pitmasters Season #2 picked up by TLC. Will be posting info on casting within the hour here and on various BBQ forums.
**
Audition tapes/DVDs, under 5 min! Sell us on you/your team! Lindsay Freed c/o Original Media, 38 E. 29th St. 8th FL. NY, NY 10016. GetGoin'!
**
Or, send a file of your audition to bbqpitmasters@originalmedia.com Shoot schedule runs from April 30 – June 27. Send ?'s there as well.
**
Going over the schedule for Pitmasters 2. Dammit man, we're putting the miles on. But I can truly say, we'll be at an event near you!
**
To all those hopefuls vying for a place on Pitmasters 2: BBQ Skills + Personality + Showmanship + Authenticity. In under five minutes!
**
Submissions for Pitmasters now arriving in waves. You ladies who 'Q, & I've seen all y'all, jump in already! Starting to screen tomorrow.
**
Screened all day. To all you cooks about to make audition tapes–ladies, ya listenin?–Don't just tap the bell. RING the bell! (Mel Brooks)
**
Saw some real keepers 2day. Hate 2 B a tease, 'Q'rs, but a few of U hit it outa the park. (Okay, I luv the tease part–sorry). Want more!
**
There was even a mention of the new format here:
TLC is hoping to add some sizzle to its freshman cooking reality series BBQ Pit Masters by changing its programming recipe from a docu-reality show to a competition-based series for its second season.
The series, which followed the exploits of several barbeque cooking experts, averaged 900,000 total viewers and posted double digit increases for the network among male viewers during its first season, which ended last month.
The new season will feature a weekly competition between several chefs, with each weekly winner eventually squaring off against each other in the final episode, according to TLC officials. The show will feature BBQ Pit Masters stars such as Myron Mixon and Le Ann Whippen in "some capacity" on the show, said TLC officials.
BBQ Masters joins Cake Boss, Ultimate Cake Off and Cupcake Sisters as cooking-related shows on the Discovery Communications-owned network this year.
Overall I think no matter what its just more exposure for competition BBQ and really I think thats whats most important. Get it out there to more of the public. Let them know how much fun it is. How great the people are.
There is going to be a Season 2 of BBQ Pitmasters!!!
Confirmed with John Markus today : Our new format features FOUR different pitmasters competing in EACH episode. We are looking to augment our cast from last season and welcome all interested cooks to throw their aprons in the ring!!! Great news for all those guys and gals who want to be on the show. Here is how you can apply! Good luck to all those who send in their DVD's!
For Season 2 BBQ Pitmaster Auditions: tapes/DVDs, under 5 min! Sell us on you/your team! Lindsay Freed c/o Original Media, 38 E. 29th St. 8th FL. NY, NY 10016. Get Goin'!
Or, send a file of your audition to bbqpitmasters@originalmedia.com Shoot schedule runs from April 30 – June 26. Send ?'s there as well.
Well it has been a terrific season of BBQ Pitmasters. I can only hope for more in the future. I have been writing about this series since the beginning and for me it has only improved over time. I have my own personal opinions on the editing but once again everyone would like to see certain people like their friends. I am happy for each of the Pitmasters Harry Soo, Paul Petersen, Tuffy Stone, Myron Mixon, Lee Ann Whippen, Johnny Trigg that they got the exposure. I hope it has been a positive experience for them all. I can only hope it will open lots more doors for themselves and many others.
Since I am at the NBBQA conference and just happen to be around a few fellow BBQ'ers I thought maybe getting their opinions on the show would be an interesting way to sum up todays article. So here are their own comments on the show. Ill be updating this throughout the day.
Dave Redmond Sweet Baby' Rays
When I first saw it I was dying to see it that I have been interested in and passionate about. Then when I saw it I was disappointed I saw arrogance and greed and all of things BBQ is not about it. I talked to Amy about that the Network chose the entertainment vs the educational. Then I saw the BBQ Challenge on the Food Network in the manner much more reflective of the goodness of KCBS then watching the show. As much I wanted that to be the good stuff it was not BBQ Pitmasters. As much as I would have liked to see that continue BBQ pitmasters is just pretty damn cool.
William Bubba Latimer – Bub-Ba-Q
I think the show has progressed since day 1. I did no like the first couple of shows as they did not portray the good guy vs. bad guy thing. One thing we can't forget is that there has to be an entertainment factor. I love the fact it has sparked in BBQ. I think the show has gotten a little more relaxed as far as the progression. I liked seeing the camaraderie since there is so much of that. That to me is BBQ. The show itself I have come to appreciate it more. I hope that it does continue. I love hearing people talk about the BBQ Pitmasters when they are coming into our restaurants.
Tommy Houston Checkered Pig BBQ
I think the biggest thing this show has done (whether you agree or disagree with content) was create interest. It has spurred a lot of interest in BBQ. Ordinary layman are talking about it. I have people coming in asking me if I know that white haired guy. It is good for BBQ.
Right now all of these BBQ shows could not have come at a better time for people who have restaurants due to the economic uncertainty. People gravitate to comfort. BBQ is comfort.
Randy Twyford – Twyford BBQ & Catering
It has had a major impact – and has made people realize there is much more to a BBQ contest than they see. It has increased the exposure for BBQ competitions and bbq in general.
Darren Warth- Smokey D's BBQ
It has been good for BBQ. I think they need to show more camaraderie . Show the side where people help each other more.
Chris Jones- Colins Creek Barbecue -BBQ Pitmasters is a show like no other. It has done a lot of good for BBQ and has opened up the eyes to the general public about what goes on at some of these competitions. It also shows that no matter what kind of equipment you have anyone can do this. I really wish they would make it a more family oriented show. I really enjoy competing with my family and would hate for people to be turned off because they have other interpretations of Competition BBQ.
Kell Phelps – NBBQA President I think the show has been great for showing BBQ. I will say though I really did not like the language. When the first episode was on I wanted my son to watch it with me. he is 10 and was so excited. He had told all of his friends since we knew most of them. Unfortunately after the first 10 minutes I took him to bed. It was not appropriate for him.
Kelly Wertz- 4 Legs Up BBQ
I thought the first episode was crap. I think after that it got better. It is still good for BBQ.


Tonights Episode will cover the American Royal Open  10pm EST on TLC
Just in time some great BBQ Side dish recipes posted

Just a reminder for tonight NEW Episode TLC BBQ Pitmasters -

30th Annual American Royal/KC Masterpiece Invitational Contest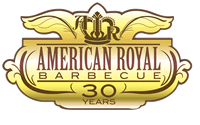 Some new teaser videos from TLC :
Chris Lilly Discusses his chicken for the Invitational. His Chicken came in 42nd

Tuffy makes a mistake (his pork still managed to come in 7th)
BBQ Pitmasters
American Royal Invitational Barbecue
TV-PG (L), CC
10pms EST 9pm C
Stakes are high when the best cook teams in the country are invited to the American Royal Invitational in Kansas City, Missouri. Myron faces his biggest rival on the circuit, restaurateur Chris Lilly. When Rookie Paul begs for help from pro Johnny Trigg.
The American Royal Invitational Qualifying Criteria:
Only Grand Champions are invited. No pass downs are accepted.

Invitations will be extended to the qualified team name/head cook combination. Should the team name or head cook change after qualifying, the team must enter the American Royal Invitational under the qualifying team name/head cook combination. Should the same head cook have qualified with more than one team, he/she may enter the American Royal/KC Masterpiece Invitational Contest only one time.

An invitation will be mailed from the American Royal to the qualifiers in mid August with a deadline for returning the application by September 1st. If an invitational team would like to also compete in the Open Contest, it is MANDATORY for that team to complete the Open Application ahead of time so a space can be reserved.

Qualifying Contests Include:

·Contests with a "qualifying state championship." A state championship is a contest with a state proclamation signed by the Governor with at least 15 competing teams the first year and 25 competing teams each subsequent year.

·Contests with a minimum of 50 competing teams are qualifiers and do not require a "state championship" proclamation.

·A state with only one contest must have a minimum of 15 competing teams to be considered but does not require a "state championship" proclamation.

To be considered a "competing team," teams must submit entries for all contest categories required to be the grand champion or overall winner of that event.

Automatic Entries Go To:

*Grand Champion of previous year's American Royal Open Contest

*Grand Champions of previous five (5) year's American Royal/KC Masterpiece Invitational Contest

*Grand Champion of previous year's Annual Jack Daniel's World Championship Invitational Barbecue

*Grand Champion of current year's Memphis in May World Championship Barbecue Contest

*Grand Champion of current year's Houston Livestock Show & Rodeo World Championship Bar-B-Que Contest

Exceptions to any of the above criteria must be approved in advance by the contest organizer.
Results from the American Royal Invitational OVERall results:
Cool Smoke 3rd
Wood Chicks 25th
Smokin Triggers 40th
Jacks Old SOuth 73rd
I can't wait~!!!