Frozen cherries are on sale this week at one of my local grocery stores. As soon as I saw them I knew I had to make this sauce again. It is a sweet with heat type of sauce. Like more heat ? Add more chipotles or reduce the amount for a sweeter sauce.
I'll be using this sauce on some ribs this weekend.  mmmmmm BBQ.
Cherry Chipotle BBQ Sauce 
3 cups Frozen Sweet Cherries
1 cup Ketchup
1/2 cup Brown Sugar
2 Chipotles in Adobo sauce (*Adjust to your heat preference)
2 tablespoons Worcestershire sauce
2 tablespoons Yellow mustard
2 tablespoons freshly squeezed lemon juice
1 tablespoon Granulated garlic
1 tablespoon Granulated onion
1 teaspoon freshly ground black pepper
1 teaspoon Kosher salt
Place all ingredients into a medium sized pot. Bring to a boil then simmer for 10-15 minutes. Set aside to cool then using a blender or food processor pulse until smooth. Great on pork.
So one of the things that I love at this time of the year are appetizers. Simple easy to execute appetizers.
This recipe is from a few years ago. It is not a definitive recipe but a simple method with delicious results.
Here is what you need:
Puff Pastry
Preserves (I used fig & walnut but anything you like will do)
Round of brie
Roasted Garlic
The rest is just a matter of assembly. This is not hard at all and best of all it can all be done the day ahead before it hits the grill.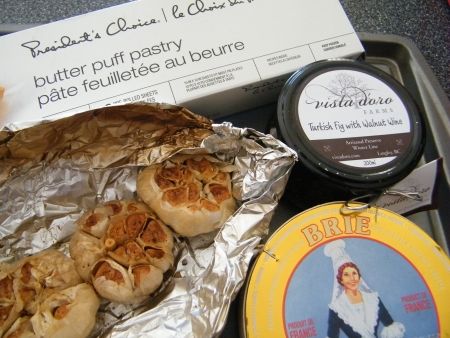 Roll out the puff pastry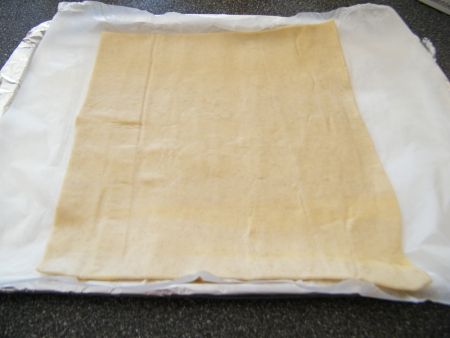 I scraped the top of the brie with a steak knife. I then spooned on some of the delicious fig and walnut wine preserves.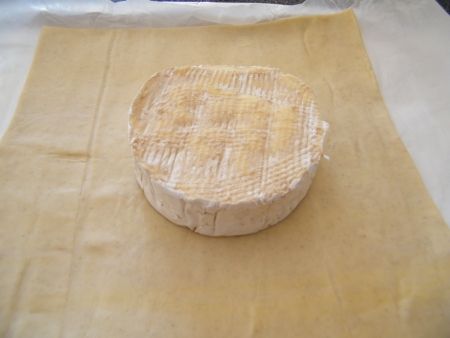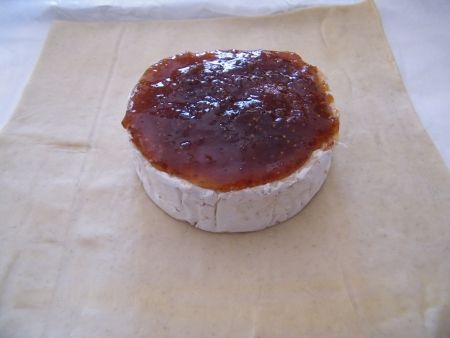 Pile on the individual cloves of smoked garlic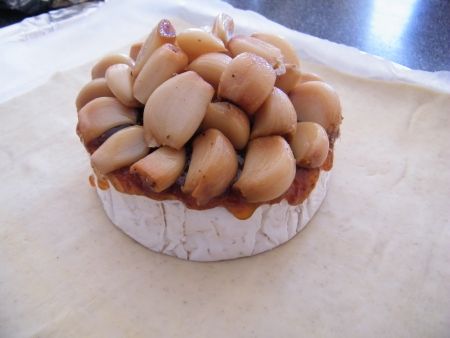 Wrapped all up in the puff pastry. I also gave it an egg wash so it will be shiny coming out of the grill or oven. Lastly I sprinkled on some smoked salt.
Smoke indirect until golden and flakey. Timing can be anything from 20-40 minutes depending on the size of your package and heat level. I used a an oven safe dish to place the brie package on. You could also do this in the oven baked at 350F till golden.  Serve with crackers, toast points or a baguette!
 I decided to take 3 of my favorite food groups – Whisky, Bacon and Chocolate and combine them into one over the top crazy decadent dessert.
These are not your everyday truffles.
20 oz best quality semi sweet chocolate chopped finely
1 cup heavy whipping cream
2 oz Forty Creek Whisky
1 tsp vanilla
Topping
1 cup semi sweet/dark or milk chocolate chocolate melted
8-12 slices pig candy finely chopped
Place the 20 oz of chocolate in a large glass bowl. Heat heavy whipping cream to a simmer. Pour cream over chocolate and add vanilla and whiskey. Let sit for a couple of minutes. Using a rubber spatula stir until the chocolate, whiskey, vanilla and cream are mixed well. Place in fridge for minimum of 4 hours or even better overnight to set up. Using a melon baller or small ice cream scoop portion out the truffles. Place on baking sheets covered with parchment. Place in fridge for 1 hour to harden. Dip truffles into melted chocolate (I use a couple of fondue forks for this) and top with finely chopped pig candy. Place on parchment paper to set and chill or freeze until serving. You can also substitute the whiskey for rum or other extracts to change the flavor profile.
Makes approximately 40/50 truffles
This is a very rich and decadent sauce for grilled steaks, and all hearty roasts. Turns an everyday dinner into something spectacular.
2 cups assorted Sliced Mushrooms
3/4 cup heavy cream
1 Tablespoon Olive Oil
1 Tablespoon Butter
1 tablespoon Coarsely ground fresh black pepper
1 tablespoon Dried Rosemary (or if using fresh 2 tablespoons finely chopped)
1 tablespoon minced garlic
1/2 tablespoon kosher salt
* add 1/4 -1/2 cups beefstock or wine if you prefer a thinner sauce.
In a large skillet melt butter and olive oil over medium high heat, when the butter is bubbling (approx 2 minutes) add garlic and cook for one 1 minute. Add mushrooms and cook until softened and golden. Add rosemary, cream, salt and pepper simmer for 5 -6 minutes until thick enough to coat the back of a spoon. Top with additional fresh rosemary serve immediately.
Tis the Season for giving. An organization run by people in the BBQ community has now given out more than 500,000 meals. When you are thinking about your Donations whether they are Corporate or Personal please consider Operation BBQ Relief.  Operation BBQ Relief is a 501(c)3 not-for-profit corporation founded in May 2011 in response to a need for relief efforts. Also for this weekend only up Big Poppas Smokers will match contributions up to $5000.00 US – make sure you mark donations King of the Smoker.
Each year we hold the annual Dimovski Christmas party. It is a tradition that we love. I love getting together with our friends for some festive cheer and fun.
I like to give people a tray of cookies or something festive as a parting gift after each party. This year I made a few batches of BBQ rubs and filled up mason jars. Attached a tag with some rustic  jute twine and done.  You could also attach an easy recipe that you love using the rubs. Easy gift to give !!
Here are some of my everyday use BBQ rub recipes:
Here is my go to – all purpose Pork & Chicken Rub – the yield is 2 cups and is ideal for doubling up.
Home from the Jack Daniels 2013 World Championship Invitational Barbecue.
The Diva Q BBQ team was lucky to be drawn for the I know Jack…About Grilling contest. This is a separate contest held on the Friday morning of the Jack Daniels competition weekend.  Entrants are selected by random draw – 4 teams from the US and 1 team from the International Teams. Diva Q was drawn for the International Teams.
Each team is allowed to bring two members maximum. You are also allowed to bring 1 spice, 1 bbq sauce and 1 optional ingredient. It is a black box contest where you do not know what you will be grilling at all. There is a very strict time limit of 1 hour to complete an entree, a side and an appetizer.
I took my teammate Jessie with me to compete.  It was a cold morning for sure and we were all bundled up.
 Photo Credit: John Thompson – Eatapedia
The teams that were drawn for the competition: 
Can you smell my pits
The Boys from Tornado alley
Southern Krunk BBQ Society
Blazin' Buttz BBQ
The teams are sequestered away to the side of the Jack Daniels pavilion.  Then each team has a staggered start 10 minutes between each entrance. This provides the judges enough time to give the meal its full attention and no one gets cold food.
The Black box items for this year were:
Mahi Mahi
Shrimp
Green Beans
Soy Sauce
Honey
bacon
butter
arborio rice
white rice
chicken stock
& my favorite ingredient …. Jack Daniels Honey
We brought a middle of the road BBQ rub, my Diva Q competition sauce , plus pineapple. I like pineapple with savory & sweet dishes so I thought it would be an interesting choice.  I also thought that a fruit would make our entry stand apart.
The equipment we were provided was 1 gas grill with side burner and a primo charcoal grill. Both were lit prior to us starting.
I have no pictures of our entry. Time flew by……
Our appetizer was relegated to bacon wrapped shrimp. Each team had to make the same appetizer following a recipe provided. We were required to use JD Honey & my competition sauce. Our bacon was in small pieces (no full slices) when we opened the package so we made the best of it wrapping away. WE then used grill grates to cook the shrimp.
Try these Diva Q Shrimp & Sausage bites…. delicious. 
While this was ongoing I toasted off the arborio rice in a pan on the gas grill to bring out the nuttiness. Jessie heated up the chicken stock and in went the green beans to soften them up quickly. The green beans were then grilled on the Grill Grates to finish and give them grill marks.
The chicken stock was added to the arborio rice and we stirred that rice (each of us took turns) until all of the liquid was absorbed we repeated this multiples of times then borrowed water from the teams next to us to continue cooking the rice.  That rice was stirred for almost 50 minutes. It was creamy deliciousness. Additionally anytime we cooked bacon slices we saved the fat and added it to the risotto. We finished the risotto off with butter and a bit of bbq rub. At the last minute I chopped up green beans & grilled bacon finely and added to the mix.
Photo Credit: Randy Dunn - Thats The Way BBQ Go!
The competition is really intense. Everything is happening all at once and at one point I forgot to burp the Primo grill and singed off some eyelashes & eyebrows with the flashback.  Burning hair is never an attractive smell. … yikes!!
Moving on to our pineapple – Jessie had beautifully cut up the pineapple and I grilled it off on the grill grates. It looked amazing. For a topping for the Mahi Mahi I made a sort of pineapple salsa with a little JD Honey, slices of green beans and a bit of rub. We also left some of the grilled slices of pineapple whole for a presentation under the bacon wrapped BBQ shrimp.
Our Mahi Mahi was grilled at the last few minutes. I really did not want to dry it out. It was seasoned simple with BBQ rub, honey & a tiny bit of soy sauce (at least I think that is what Jessie seasoned it with LOL) . I placed the fish meat side down on the grill grates for 3-4 minutes at about the 10- o'clock mark  then turned it to the 1- o'clock mark for an additional 3-4 minutes. Once we had great grill marks I turned it over and finished cooking it skin side down.  Seconds before I pulled it from the grill I doused it all with Jack Daniels Honey and set it ablaze to give it a final finish.
Here is a great recipe from our friends over at Grill Grates for Mahi Mahi 
Plating came fast and before you know it Jessie & I had all the plates lined up. Jessie plated the bacon wrapped Shrimp with additional JD BBQ Shrimp on the appetizer plates. Then the entree- Big spoons of our creamy risotto and then very carefully sliced pieces of our grilled Mahi Mahi. I then stood there at the table looking at the plates thinking that I was missing something …. and as the clock got down to 5 seconds I remembered the pineapple salsa….
It made it on to every plate rather haphazardly but it made it… My teammate Patrick watching from the gallery said that it looked like I was throwing dice when I was putting the salsa on the plate.
It was all done then and wow was our adrenalin running high. 1 hour passed by like it was seconds.
We then had to talk about our dish to the Expert Judges:
Paul Kirk
Jim Tabb
Tana Shupe
 Melinda Keifer
Mark Kelly
I can't remember what I said other than I called it Jacked Up Mahi Mahi. The rest is a blur.
Check out this video from our friends at BBQTV! They captured lots of great moments from the Jack 2013 & some portions of the grilling contest at the beginning.
We had to wait till Saturday for the results. We WON!!
To help celebrate our grilling win our friends at Grill Grate are giving away a set of their grates. We are big fans of these and have used them in many grilling contests.
Contest Rules:
NO PURCHASE NECESSARY TO ENTER OR WIN
All you have to do is leave a comment on the Diva Q Facebook Fan page under this contest announcement about why you love BBQ. The contest is open to both Continental US & Canada residents. 1 winner will be randomly selected from all the entries. LIMIT ONE (1) ENTRY PER Household. Subsequent entries will be disqualified.  Contest is void where prohibited by law. Contest begins October 30 and closes November 6 at 7pm est. Diva Q accepts no responsibility for comments lost or unpublished. Winner will be notified via Facebook message.
UPDATE: Congratulations to Mark Burgmeier from OHIO who won the Grill grate contest!!
Today was a very exciting day. Surprising and shocking. We had our bung drawn for the Jack. Team Diva Q along with a whole lot of other amazing teams from all over the US & the International teams. We will be one of 3 teams representing Canada along with Prairie Smoke & Spice, plus Pistol Packin Piggies.
See you all in the holler October 25& 26th!
Congratulations to all the teams who got their BUNG pulled today:
4:20 Q
A Boy & His BBQ
B.S. Pitmeisters
Bad Bones BBQ
Bar-B-Q 101
Bavarian Smoke BBQ
Big Pig Inc.
Blazin' Buttz BBQ
Blue Chip BBQ
Bub-Ba-Q
Caveman Cuisine
Deep South Smokin' Que
Diva Q
DoRagQ
Drilling and Grilling BBQ Team
Fired Up Smokers
Flyboy BBQ
Fork U BBQ
Hoosier Favorite BBQ
HQO
I.A.B. 30 BBQ
Insane Swine BBQ
It's 5 O'Clock Somewhere
JP Custom Smoke
Killer B's BBQ
Lake House BBQ
Little Pig Town
Lo' -N- Slo' BBQ
Local Smoke BBQ
Missouri Shark Fisherman Club BBQ Team
Moonswiners
Philly Blind Pig BBQ
Pistol Packin' Piggies
Pit Bulls Up In Smoke
Pork Patrol BBQ
Prairie Smoke & Spice BBQ
Q Haven BBQ
Q U Smokin Krewe
Serial Griller
Smokin' In The D
Southern Krunk BBQ Society
Spitfire
Swinestone Cowboys
That's the Way BBQ Go!
TheSlabs.com
TheSmokeRing.com
TippyCanoe BBQ Crew
United Pork Smokers
Velvet Smoke BBQ
Who's Smokin Now
Wine Country "Q"
Woodward Barbeque
Wooley Bully "BBQ Mafia"
Congratulations to those teams with Automatic Entries to the Jack:
2 Broke Ass Texans
3 Eyz BBQ
Across the Track Cook-off Team
Bear Naked BBQ
Blazen BBQ
Can U Smell My Pits BBQ
Cool Smoke
Fatback Joe's BBQ
Gilly's BBQ
Hog Tide Bar-B-Que
Jo-Bawb's BBQ
Left Coast Q
Lonestar Smoke Rangers
Parrothead Smokers
Pig Skin BBQ
QUAU
Qubed
Shiggin & Grinnin
Stubborn Bull BBQ
Swamp Boys BBQ Team
Sweet Swine O'Mine
Transformer BBQ
TRUEBUD BBQ
Warren County Pork Choppers
Wilbur's Revenge
ZBQ

It is always a good day when this comes in the mail. We qualified for the Jack Draw this year from our GC in New York.  Our team along with all of the other qualifying events in Canada will have our bungs (they are the stoppers from the actual Jack Barrels) all put into a hat. Out of those qualifiers 3 are chosen to represent Canada at the Jack. We have had this privilege twice before.  Hoping for good luck this time again. No matter what Canada has a lot of outstanding teams that really do know their BBQ!
The last time we went…. good things happened.