Tonight if you live in the US you will be lucky enough to watch the Great American BBQ Showdown at 8pm EST on the Food Network.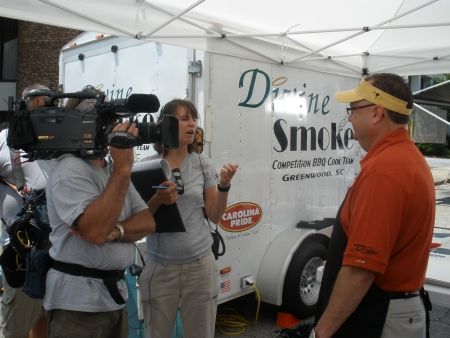 Featuring 4 great teams:
Checkered Pig
,
Divine Smoke
,
Bu-Ba-Q
and
Black Jack.
I wrote about the program here.
Check it out.
Sadly for us in Ontario we will get another episode of Jamie Olivers Ministry of Food. That seriously bites the big one. UGH. Hope some of my American Friends and family tape it and post it on youtube for us Northerners.