Posts Tagged 'Candy Weaver'
Day 17- 25 Days of Christmas Blogging….
On December 7th an announcement was made on a forum by Ron Cates that could potentially mean Millions in the future for Competitive BBQ'ing. Here was the announcement:

NASCAR King of the PIT Series Announced

Commenting on the TOY threads I've been reading. Smoke on the Water productions has confirmed we have three firm events with NASCAR racetracks in 2010, Michigan International Speedway June 11, Daytona July 4 weekend and Talladega Halloween weekend. A fourth track will be finalized by end of next week. Contracts are not finalized for prize money yet, we're working to get $50,000 for each with a $10,000 bonus split and paid through top three places in the points chase from each event.
Counting our $100,000 event in North Little Rock, Arkansas in March and three other contests in Hot Springs National Park, Isle of Capri Casino and Springdale,AR, we will be giving away close to $500,000 in prize money. We're skimping on bowling trophies and splurging on cash. Entry fees are kept low and everybody has a shot at the big dollars.
This announcement made from Ron Cates from Smoke on the Water productions has been highly anticipated. These things don't happen overnight.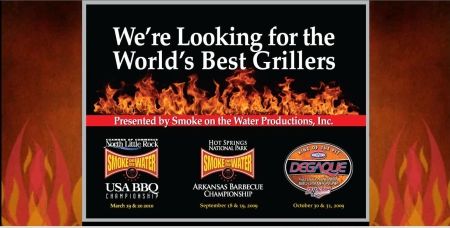 Last year
I flew into Arkansas for the
Smoke on the Water
Arkansas BBQ Championship at the Clinton Presidential Center. It was the coldest wettest competition I have ever been to. It was a very well run competition. I enjoyed it-other than our 47th overall placement. This year we are going back but this time driving down with our own equipment? Why drive?? (almost 19 hours) Its all about the MONEY. This year its $100,000.00 and its moved to across the road. With that kind of money I would rather have my own equipment with me. I don't have any illusions of winning GC but I would certainly expect to place much better this year. Plus they are paying to 40th (yes 40th!) place. I like this concept of spreading the wealth.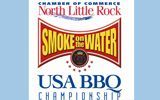 I talked to Ron about his thoughts on competition the exciting news of the Nascar series and where he sees competition BBQ going.
The first thing we discussed were the confirmed events so far for this year from the Smoke on the Water Productions:
North Little Rock, AR March 19 & 20
Isle of Capri, Lula MS April 16&17
Michigan International Speedway August 13&14
Daytona International Speedway July 2&3
Springdale, AR August 27&28
Hot Springs, AR September 17&18
Talladega Superspeedway Oct 29&30
All are $50k except North Little Rock which is $100k.
There will be 4 NASCAR events in 2010 with $400K total prize money
He is also not done with the 2010 schedule yet.
There may still be some additional locations confirmed.

Q-How did you come up with the series?
RC-How everything got started was that we took a look at the demographics of Nascar. The demographics for Nascar and BBQ are almost identical. They go hand in hand. I have been trying for 13 years to get this point. Then last year Daytona contacted me. Unfortunately when the lawyers got involved it was just too short of time on contracts. So we decided on Talladega.
In Talladega- 123 teams attended. We had a lot of teams doing a wait and see. They wanted to make sure that these were for real competitions. The traffic was run well. We had the teams registered before the races, and they left when the concert was over inside the track- so no traffic issues.
We will have more teams for 2010. It proved to be important to the KCBS TOY race. I Smell Smoke won and jumped a lot of spaces. They (ISS, Pellet Envy & Smokey D's) all had to go to Arizona because of the results.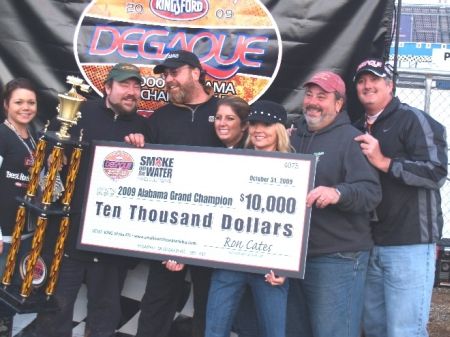 Q- How did you start organizing contests?
RC- I started when I thought we could really do it better. I have experience in strategic planning and marketing. I just tried to put on a good event.
The first one just about kills you but the infrastructure keeps getting better. It gets much easier each time you do it.
The advertising and promotions for the competitions are bringing money into the areas. You need to know the economic impact. That way you can approach the areas with a proper business plan and get the support. You have to hold viable events. Establishing a business plan is key.
People also need to think outside the box.
We (Cates & Company) handle tourism accounts. Knowing the inside has helped the organization of the competitions. You need to go above and beyond. We don't like to take no as an answer (i'll find a door thats open and a yes). You have to make things happen and get things done. If I went away every time someone said no to me -none of this would have happened.
Amazing how many calls I have received to take over other contests over due to lack of infrastructure. It is essential so you don't end up at the end of the competition owing money.
Our goals have been always the same pay the cooks what they are worth and reward the cooks accordingly. We listen to the teams and the cooks who are out there. What do they want?? The answer is simple they want money. Trophies are fine but its cash that helps the most. We are on a Quest for the best.
You have to have the money in place first. Not money and prizes but just money. I don't agree with competitions that post money & prizes it is misleading. You could end up with a cheap grill they over inflate the value of. It should be money only first and foremost and if there are prizes they should be specifically listed. There should be a guarantee on the money.
We try to cut our costs in everything else and we do that so that we can give more money. For example in Little Rock we wanted to make sure the teams had hot coffee and donuts but instead of us shelling out money for it we had Krispy Kreme sponsor that. The cooks are happy with donuts and coffee, Krispy Kreme is happy with the exposure and we have not given up any money towards the teams.
All of our contests are open. There is no invitational. We're just looking for the best competitors and barbecue in the land. We are skimping on trophies and splurging on cash.


Q-Why tie in with Nascar besides the demographics?
RC- Its all about exposure. These teams are going to be with over 200,000 other people attending the event. There are multiple news station coverage and exposure for sponsors. Additionally we will have a backyard division to access those participants who may not be able to enter the pro series. These Competitive BBQ teams that have sponsors will have better impressions for them at events of this level.
Q- What are your thoughts on the new TLC BBQ Pitmasters series>
RC- TLC BBQ Pitmasters is doing for BBQ what American choppers did for Motorcycles.
It's all about marketing. The show is revolutionizing this. This is TV high drama. Its not staged its exposure. It works.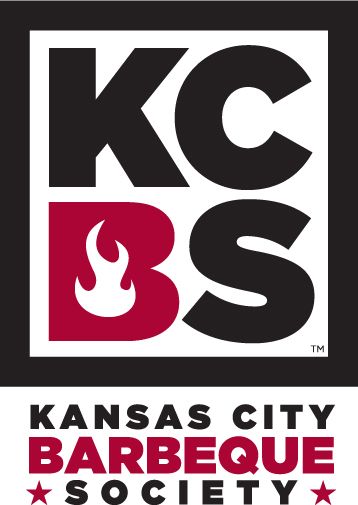 Q- What are your thoughts on the
KCBS
?
RC- KCBS when I started with them in 2000 it was totally different then. The people in the office wanted to be more proactive. There are a couple of people on the BOD that have turned it upside down. Just a fact. Gotten away from doing what they should be doing. Planning for the future.
I think of myself as an independent contractor-the KCBS they should be helping us. I am their customer – I pay sanctioning fees ++ plus $13.00 a head. Smoke on the Water Productions has 112 avg teams per competition. I am giving them $13.00 a head and what are they doing for me.?? Giving me grief..
For example I was trying to get a press releases announcing our competition and they wanted to charge me for it.
Then they told me I had to advertise it in the Bullsheet.
I don't need the KCBS Bullsheet. I have a database of 10,000 names and can get the word out on my own. E-news letter for example. I can control my own costs.
They are micro managed beyond a doubt. Without calling names it seems they are more concerned with covering their ass and their absurd rules. The people in the office are scared to do anything because of that.
We may have to start our own sanctioning body. Similar to KCBS blind judging but with a different scoring system and ruled. Also the garnish issue. I have heard from many teams that they don't need it or want the hassle. We listen to the cooks.
I would rather have advisers instead of a BOD -they would not get bogged down in micro management. I would rather give away points and money for TOY (team of the year). Also if I run it it's a dictatorship. We would make the decisions best for the cooks. I believe this would extend the viability (business plan) of competition BBQ. There is no doubt about it. We listen. We react better.
I have talked to as many cook teams as possible. You have to listen to them. Money talks. Integrity matters. We have had 100% certified judges since I began. We treat them nice. They travel on their own time. We make sure to take care of them. That's what should be done. We must be doing something right as we already have 240 certified Judges registered for Smoke on the Water, Little Rock.
KCBS TOY race – I have a problem with the way it is run as well.
We had probably some of the best top teams that were registered for Smoke on the Water then they backed out (with their own "excuses") to do smaller contests and the points were still allocated. We are attracting National Sponsors. Instead of buying a $5.00 bowling trophy lets get a $30,000 sponsor and give it to the TOY.
KCBS seems too narrowly focused – not aggressively marketed themselves. KCBS has so much potential to take it further and they haven't. KCBS is in a rut. You have to keep evolving. Or else you will stagnate. They are doing nothing cutting edge.
I really don't care what the current board is doing. I will continue to do what is going to attract people. If they are upset with us-oh well.
IF we can work with the new BOD and get back to the way it used to be then I will work with them absolutely. Here is my problem though – its all about the money. We put on these $100,000 events with music (300,000 ppl per event) and more……
It all adds up to what is KCBS doing for me?
Q- Are you endorsing anyone running for the next BOD of the KCBS?
The Nominees are:
Randy Bigler
John Kirby
Paul Kirk *
Mike Lake *
Barbara Milroy
Linda Mullane *
Jim Stancil
Jeff Stith
Candy Weaver
(* Indicates current board member)
RC-In all fairness I don't know the others- however I will endorse Candy Weaver and Randy Bigler.
Candy started a couple years ago – She is a business person and has a cooks perspective. She takes no shit off nobody. She will put them in their place.
Q- What is your answer to those people who state you are ruining the purity of BBQ contests?
RC- We are not trying to put the small contests out of business. There is still a place for them.
When you are playing football you play no matter what. Same with BBQ you have to play in all conditions. Only the strong will survive. Our marketing plan is very simple we listen to what the cooks want and we bring the money. Period.
At the bottom of it all – if you don't like what we are doing don't come. We will bring the big boys out. The integrity of the sport is not gone – viability is in the Money – it has to be viable to make it last.
To quote Myron "to be the best you have to beat the best"
Our contests will attract the best.
Pellet Envy
Team of the Year for 2009 KCBS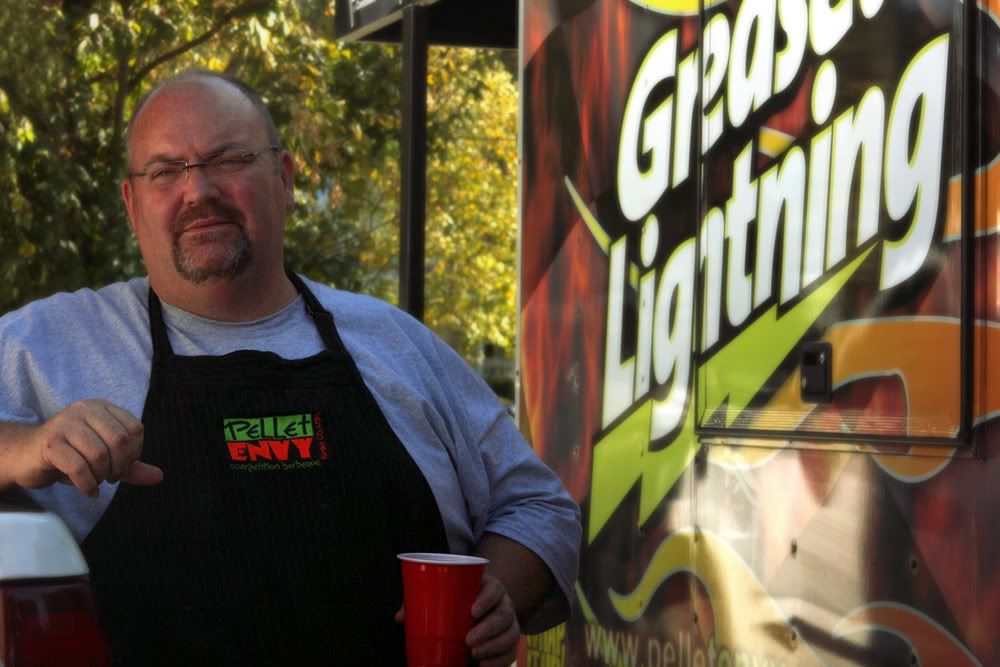 I met
Rod
a few years back now. I had read about him and seen him in action and wanted to learn more. I am one of the over 500 people he has taught along with Johnny Trigg for the
Old School vs. New School BBQ
cooking class. We travelled all the way from Barrie to Illinois for that class. It was worth it.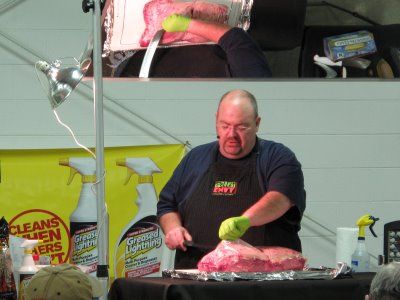 This year was Rod's year. He has just this past weekend been named
KCBS TOY
(Team of the year) in an exciting race to the finish. It was a nail biter for sure. Going down to the very
last competition
in Tempe Arizona- faced with two other teams hot on his heels ISS
I Smell Smoke
and
Smokey D's
. It sounds a bit like a movie.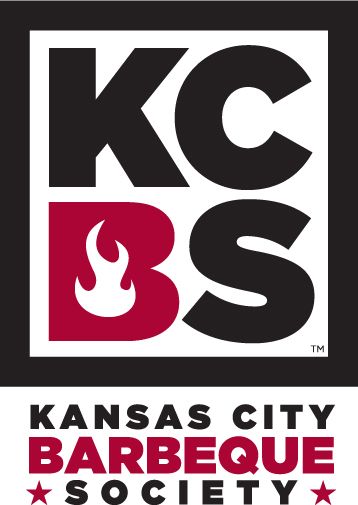 Both pitmasters for those teams are well respected by Rod. He says it could have been either of them to win the TOY.
Rod- "I have a lot of respect for Darren flying in finding his meat and rented vehicles and winning." I have a lot of respect for Steve travelling so much and accomplishing so much. They are both as deserving. I predicted in July that Darren would win it based on what he had done and caught on fire in the summer. As hot as he was I thought he would pull it off. He almost did.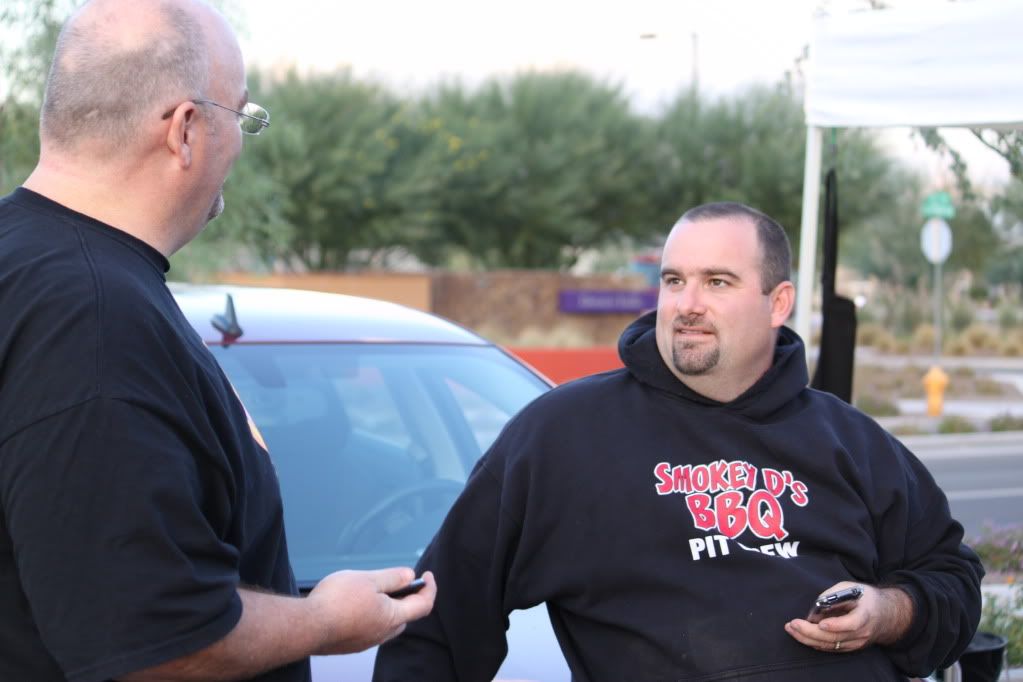 Find more videos like this on BBQ Thom
**Thanks To Thom Emery for allowing me to share his video clip.
His dry sense of humour and wit resonate with anyone who talks with him. I have had the pleasure to have a few BBQ meals in Texas and talks with him outside of the realm of competition. He can make me crack up laughing till I cry with most conversations. His sarcastic comments have on more than one occasion sent me to giggling. However you can have a real serious conversation with him (on some rare occasions) that gives you a small glimpse into the depth of his somewhat guarded character. He can seamlessly go from Rod the friend to Rod the BBQ guy who has some serious sponsors to represent.
He extols the virtues of his beloved wife Sheri. He talks about how much she supports him in his BBQ career. Personally I sort of think of him as a big BBQ brother. He looks out for his friends. He is always encouraging and continuously helpful. He also seems to have the memory of an elephant and can recall a lot of minute details.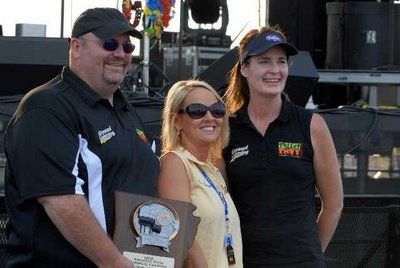 On his own personal plan for healthier living this year he let me know of his goals.
His motto now is there is no time to eat bad food and that he starts every day with breakfast. He recommends a couple of books that are helping him on his path: Eat this not that. One is for the grocery store and ones for those who eat out. I am so proud of him for being open and honest about his struggles. It's not without his own notice that being on the Dr. OZ show was good for the brand of Pellet Envy. He is sharp as a whip. I don't think much could get past him in any situation.
Q- How do you feel now that you have won TOY?
RG- I don't think it has really sunk in yet. I am numb. To be honest. I am tired and still driving home now. I am looking forward to taking some time off. Darren and I were across from each other. Steve was off in his own section. It worked out fine. (Understatement of the year) I think the guys were genuinely happy for me. I am not so sure I could have been as genuine as they were if the situation were reversed. Overall it's a great feeling. It's time for me to recharge and then go back to it.
Q-What's up next for you and Pellet Envy?
RG-I have to get unpacked. ( As we speak Rod is just a couple of hours from home) I have deadlines to get on for the Bullsheet and other things. I have to announce my classes for this year this week. My teaching partner is now a movie star (Captain Parkay – Johnny Trigg) so he can't commit (laughing he says this with some seriousness. I will be doing the classes solo. I have so many irons in the fire. Additionally I would love to take my wife to New York for a few days.
Q- What is your take on the proposed changes to how the TOY is calculated?
RG- You can't track who has sponsors and who doesn't. These are pieces of information impossible to track. It's all total crap. A Tiering system for team of the year is ludicrous. Truly if it aint broke don't fix it.
Q- Who were your major sponsors for the year?
RG- Greased Lightning and BBQ'ers delight. Greased lightening has been signed on for 2010 already. I am really glad to have them on board. Candy makes a great product and Greased Lightning is terrific for cleaning even on clothes. They have been very supportive of me and I am thankful for it.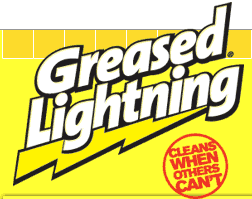 Q-Do you use a muffin pan to cook chicken ala Myron Mixon
RG- Laughing, he says no.
Q-What's you take on garnish. Garnish or no garnish- and proposed changes to the KCBS?
RG-Garnish is what sets KCBS apart from the other sanctioning bodies. It makes it more of a challenge. I believe it should stay the way it is. Garnish may not be my most favourite thing but it adds more difficulty. I think they need to leave it alone.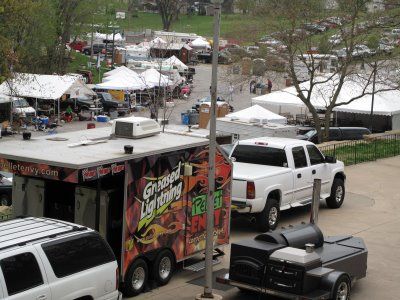 Q- What were your stats (miles comps, states- for the year?)
RG-Miles this year – 40,000 approximately
States – Somewhere in the neighbourhood 33
Competitions- I believe 33 total
Q-When you become TOY (team of the year) what do you do next.
RG-I am going to try to do it again. Take a break but then go back to it. 2010 is going to be a great year for BBQ I know it will be.
Q- Was there any point during the competition season where you felt the pressure >?
RG- The pressure was really on me on the way to Florida. I packed up as soon as I had done brisket and I left. I have never done that before. I had been gone 10 days and it was my anniversary. I won that contest.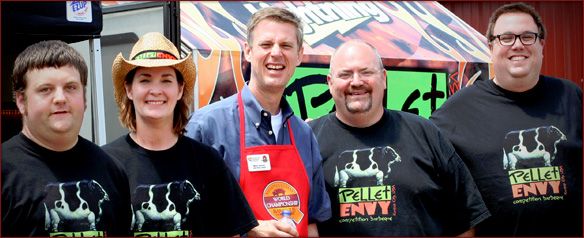 Q- As the most winning person in KCBS -Why are you not a part of the TLC BBQ Pitmasters series?
RG-I don't know the answer. I think they should have taken me.
Q- Are you endorsing any candidates for the BOD for KCBS?
RG- As of today -no. I have not done my research yet.
Q- Why are you not running for KCBS.
RG- I got away from the board in June. It was a difficult decision for me but I needed to get away from it. It's too much minutia. They are micro managing. Looking back to the previous contest is not the answer. The board should focus on the next 5, 10 15 years, of the KCBS and its future. They should be strategic in nature and currently they are not. Every once in a great while, I regret it- when I think of the people that put their trust in me. Ultimately I had to do what is best for me. Ultimately with the rest of the season it validates that I made the right decision to get off the board. It was a great choice for me to move on.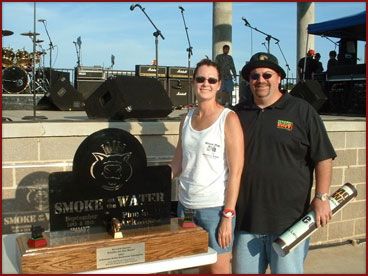 Q-Out of all the other teams besides the two that were on your heels who do you see in 2010 coming up the ranks of the TOY listing>?
RG-Wow. You know no matter what answer I give I will have left some deserving team out of the mix. I'll be disappointed in the answer I give. There are several teams that I think will rise though the ranks.
Q-What's the name of your GPS (I can hear his GPS giving him directions throughout the interview)
RG- I get asked that a lot… I don't really have a name (he chuckles a lot here) sometimes I call her b!tch if she takes me the wrong way.
Q-What's the biggest tip about Competition BBQ you can give people?
RG-Try to undersmoke your meat.
Q-What will be your first contest for 2010
RG- Lakeland Florida.
Q- Anything else you would like to share…………….

***** Exclusive you will read it here for the very first time *****
RG- Ok heres something to tell that I am sure will have an impact – We will be Pellet free in 2010. We will no longer be using pellets or any pellet BBQ's. We have a Geer pit (Jambo Pits) ordered for the back of trailer. I am in love with his pits. I will be returning to Texas to get it mounted. I will be Pellet Envy for 2010 and we will have a new name for 2011. Right now we have narrowed it down to 12 other names.
For the 2009 season I will still teach in 2010 both pellet and on the Jambo Pit. It will be a big challenge to do both but I will do it.

Q-Why are you changing from Pellets to a stick burner (
Jambo Pits
)
RG-It started with wear and tear. As much as I travel the gas is so much less with the Jambo Pit. Then it was my results in 2008 out of 8 contests that I used the Jambo pit contests 6 were won with the Jambo Pit. Then this year (2009) out of 8 contests where I used the Jambo pit I had a total of 7 wins. This gives me a new set of challenges it makes competition BBQ more interesting. Cooking on the Geer is now a challenge. It has brought me back to raising my level of focus and concentration in a contest.
*Note Rod had a bit of nervous laughter when reporting this and he admitted as so. This is a big deal to him and its news for the BBQ world. I really thank him for allowing us to share his announcement. This is going to be a huge step for Rod. I wish him all the very best with his new direction.
****
Jamie Geer tells me that the pit will be exactly the same size as the one he currently uses. Rod doesn't want to change a thing he wants it to be identical. The firebox has already been fabricated. It will be ready in time for Lakeland Florida.