Posts
So excited to share this!
BBQ Crawl is now available on the following networks:
Food Network Europe, Middle East, & Africa (EMEA)
You know its always nice to hear of great BBQ friends getting some press.
Heres a great family I really admire Bu-Ba-Q and their most recent press release: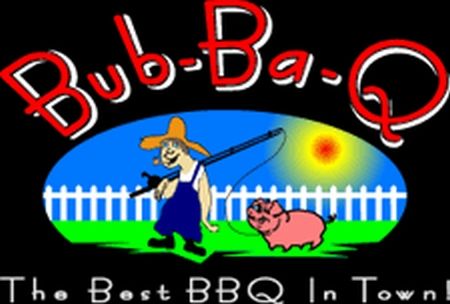 ATLANTA, January 5, 2010 – Bub-Ba-Q LLC, a locally owned barbeque restaurant and competition cook team will appear on The Food Network Challenge Show airing on January 17th 2010 at 8 pm and January 20th 2010 at 7 pm.
Bub-Ba-Q was selected as one of four professional cook teams showcased by Food Network competing at the 2009 South Carolina Festival of Discovery. The event was sanctioned and governed by the Kansas City Barbeque Society.
According to William "Bubba" Latimer, founder and owner "It was an honor to be involved with The Food Network Challenge Show crew and host Keegan Gerhard. They chose the event to profile professional barbeque competition cooking so after spending days in front of a camera, it will be great to see the show finally."
Bub-Ba-Q opened in 2004 in Jasper, Georgia adding its second location in 2009 in Woodstock, Georgia. Professional competition cooking started in 2006 quickly gaining regional and national recognition with numerous "Grand Champion" victories.
The quick success and awards at the professional level led to an exclusive invitation to the Jack Daniels World Invitational Barbeque Championship "The Jack" in 2008 and return invite in 2009. Competing against the top professional BBQ cooks from all over the country, Bub-Ba-Q finished 30th overall in 2008 but rose to a 3rd place overall finish in 2009. Preceding "The Jack", Bub-Ba-Q took "Grand Champion" at the 2009 Best of the Best Invitational event.
"I love cooking barbeque so being able to compete professionally is a very fulfilling and rewarding experience for me and my family. I am blessed to have such success among a peer group that has been cooking professionally for many years. From the Jack Daniels World Championship showing, opening our second location to being on The Food Network, 2009 was a milestone year for Bub-Ba-Q said Latimer."
About Bub-Ba-Q
Woodstock, Georgia based Bub-Ba-Q L.L.C specializes in serving award winning traditional southern style barbeque with two restaurants, catering and competition cooking team. Team Bub-Ba-Q finished the 2008 and 2009 professional circuit as the 2nd ranked cook team by the National BBQ rankings.
For more information, visit www.bub-ba-q.com
Bub-Ba-Q in Woodstock will be offering a viewing special on Sunday with 10% you total bill from 7-9 pm