Well I am off to the Inlaws to drop of the kids then heading to the airport. This will be my first trip to Saskatchewan and the first time I have completely competed solo. Wow. I am going to miss my hubby for sure and the kids of course.
I will do my best to blog from the site.
I will be doing lots of media and promo work for Traeger Canada and I adore the guys out West so I am really looking forward to seeing them and meeting some Western Teams!!
Will try to blog and twitter as much as I can!!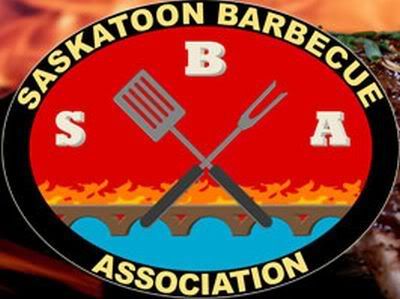 I am very pleassed to announce that I will be flying in to participate in this competition and also to work with Traeger Canada!!!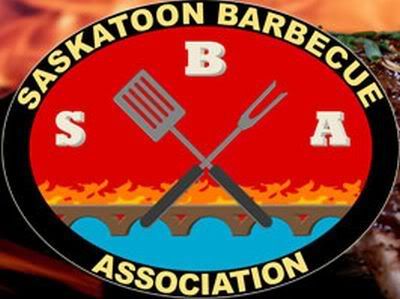 Here are the stats about this comp. Hopefully they get qualifier numbers. I am sure they will.
The Saskatoon competition is sanctioned by the PNWBA and includes the 4 main categories plus a Chef's choice / Anything butt event.
Here are some more notes about the event:
- It's being held in a brand new year-round farmers market location which attracts thousands of people on a normal weekend. The market is on the riverbank of the South Saskatchewan River.
- $4700 in prize money for the professional / sanctioned event
- There is a flurry of promotional activity going on to bring people down to check out the event, the city is very excited to host it. There will be a lot of people who know nothing about BBQ and will be walking around with great curiosity.
- In conjunction with the sanctioned event, there is an amateur / grilling event and a grilling contest open to local hotels and restaurants
- Other activities include product vendors, food vendors, buskers, kids games with prizes, horseshoe competition for the adults, professional musicians playing all day, Beer gardens.
The event website is www.saskbbq.ca
I have to mention one other thing from this past weekend. We had the truly great opportunity to have an incredible music act at Deerhurst Resort. Marshall Dane is his name and I have absolutely no doubt whatsoever you will be hearing the name a lot more frequently.
Exremely talented. Can sing just about anything I do believe. I have not enjoyed a live band and singer like this in a long time. It blew a lot of us away the quality of the performance and his range was jaw dropping.
Heres a link I think you will truly enjoy!
And he loves ribs. Its all good.
I had a terrific weekend! Spent the whole time at Deerhurst Resort for the Thrill of the Grill weekend.
If you have never been to Deerhurst you should go. I have seen this resort continually grow and improve over the years since the time that Shania was part of their show there.
The setting is gorgeous. Nestled into the hills and rock of Muskoka on beautiful lakefront property. It was an easy time to grill & BBQ there all weekend.
Paradigm events did an excellent job organizing this event. Full of grillers and local wares it was wonderful. President of Paradigm events Michelle Planche and Business Manager Renee Gouveia were on hand the entire weekend and provided a terrific experience for everyone.
We started out on Friday with a cocktail reception on the Eclipse Deck of the Resort. Traeger provided Moink Balls, Shrimp, Pulled Pork and other tidbits in addition to the fares offered by Oliver Ranch, Big Rock Brewery and many others.
We had a great time with the guests who came for their love of BBQ and fine foods and wines.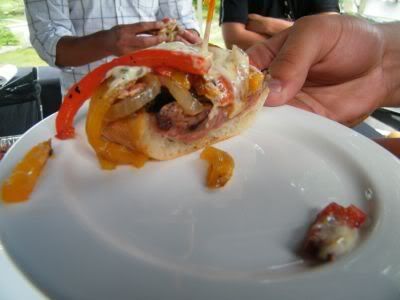 Rob Rainford was the host of the weekend and he mingled with the crowd discussing various grilling items and his general love of food. His brother Howard also came. Howard was funny as heck and a wonderful person to talk with. Really easy going genuine and just overall a great conversationalist. They enjoyed some of Deerhursts fine Golf courses. Gary Trotter owner of
Traeger East
and I had the opportunity to talk to the Rainford men for a few hours over the course of the evening. It was informative and interesting to understand Rob's current course of career path. We discussed various marinating techniques. He seems like an OK guy. Doesn't want to be just considered a griller just a food guy in general. I can understand his reservations on being boxed into the one category alone.
Big Rock Brewery
provided us with their outstanding Grasshopper beer as the libations for the evening. What a terrific beverage for sure!!!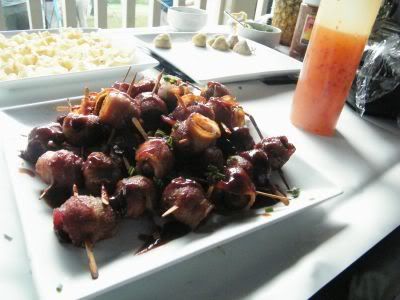 Day 2 of the weekend brought the outside grillers marketplace. It was a bit iffy in the morning as there were some big rain clouds in the air but overall it turned out to be wonderful. We were happy to serve up pulled pork lots of brisket and other items. It was a busy day for making people happy with our BBQ fare. Talked to many people about the Traeger grills. Had fun explaining the process.
The day also brought an opporunity to attend a meat camp with Carrie Oliver. Carrie Oliver is the president of Oliver Ranch Company. THe course: "Meat Camp" Beef Workshop & Burger Tasting Find out what makes great artisanal beef, plus how and where to find it, with Carrie Oliver's Artisan Beef Institute. ***I heard rave reviews about this and wish I had the time to have attended.
The evening also was a HUGE success. Incredible food with lovely wine pairings from Lifford Wines. We enjoyed Rob's demo on his Jamaican jerk shrimp (he told me he got the recipe from his grandmother) on the patio using a Traeger 150. I was lucky to have a great table of people to sit with for the dinner. The Hovey's Kathy & Mike from Hovey's Gourmet Meats, Gary & Elaine from Traeger Canada and Clee Varon, Deerhurst's director of sales & marketing.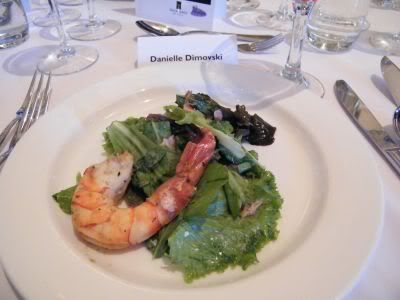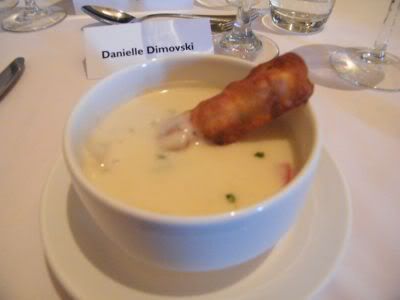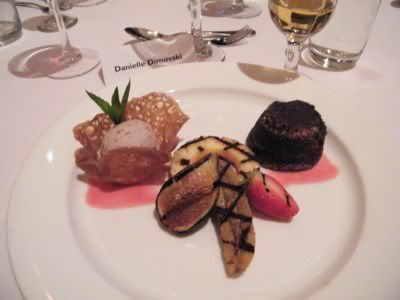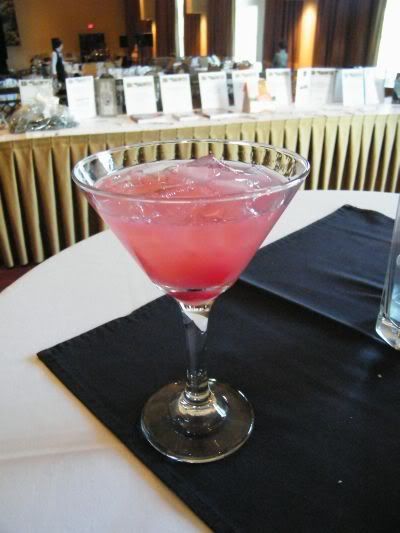 Additionally the evening also provided a silent auction of items donated by the various companies attending te event. The money raised went to the Ontario Association of Foodbanks in total the event raised almost $3000.00.
Sunday was a wonderful day weather wise. We once again did the grillers marketplace outside on the patio. Additionally I had the opportunity to hold a Diva Q rib class. It was well attended and the people attending were wonderful to talk with. The Power point presentation was well received and the access to the patio was great!!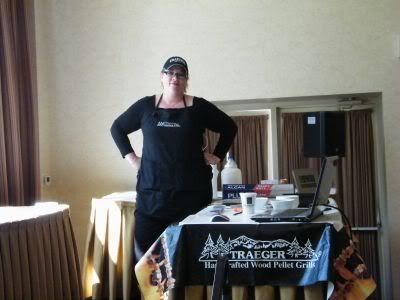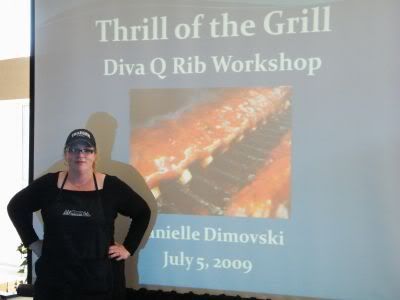 Overall a great weekend!! Thanks to all the great comments from the attendees and terrific staffing at Deerhurst Resort. We are looking forward to attending this event again int he future. Much thanks to Traeger Canada for the support!!
Boston Hills BBQ Competition.
Hot Sticky Humid Crap Bark but KARMA is back!!!
So we are off and back from another competition. This time we are in Boston NY. Nice location at the foot of the Appalachian Mountains.
On Thursday night we did the typical drop our children off at the in laws (who BTW are the most amazing loving people we are beyond blessed that they take such good care of our children) . However this time I was wired. So wired that we (ok really it was me) decided that instead of trying to go to sleep like any other sane rational person would have done that we would drive to Boston and get there somewhere around 1-2am. I just figured since I was up we may as well be driving. I must say we are enjoying these new Northern comps. It is terrific to be able to do one and not have a 10 hr drive home.
Mike from Giggling pigs organized this one with lots of assistance from the Patchin Fire Dept. and a ton of volunteers!! Great job!!
As we drove this one we got stopped at the border and we were asked to pull into the dreaded detainment area. I figured it was going to take hours for them to search through our truck and trailer. In reality it was a simple matter of them just checking through the coolers and another discussion about BBQ and BBQ competitions. On more than one occasion after going through the border we have fed the border patrol at a competition. They always seem very enthusiastic.
So we get to the quaint town of Boston and boy does it shut down at night. Found the location from Jack (Jack is the name I gave to our GPS. I am sure those of you who know me know why I would want my GPS called Jack.) and within 15 minutes we got a personal meeting with the sheriff. He was really nice and wished us well – I had the distinct feeling he was bored out of his tree and was just looking for someone to chat with.
We crashed for the night and started setting up in the morning. Weather wise it was HOT. HUMID and sticky. I knew I was in for a challenge with the butts and briskets. I am still working on those issues and how to combat them. I can BBQ really nicely in -30 degree weather but humid and hot always poses a problem. Just a learning curve that I am working through. Have a case of briskets coming soon to practice with.
You know once again pulling up and seeing familiar faces makes the trips worthwhile. Loved seeing Julie and the Family, Regal, Yabba Dabba, the entire WITT Family and their adorable precious boys and everyone else. Its just terrific to see these folks more often.
Setting up the trailer was not a problem at all. The Lovely's were the KCBS contest reps for this one and they finished meat inspection for the 3 meats we had at the time. We still needed to get chicken. Ugh. Chicken hate trimming it but I am getting much faster.
We got our chicken from Them Ohio City Boys Pit master Rob but as muck would have it the pieces were just too small.
So what to do??? Enter Dave Witt to the rescue with his BJ's Warehouse card.
Off we went with another rather fun guy Andy from Smoke on Wheels. I had the distinct pleasure of making their acquaintance this trip. He and his wife Kin and their family are lovely people.
At BJ's we got something called Perdue chicken thighs and a few other things of importance such as Cosmo's in a box!!!
Back to the site….
The best potluck I ever had. Mexican themed and it was awesome. SO many great dishes—too many to name but terrific to see everyone all around participating. Our contribution was smoked salt rimmed margaritas. Desperados also came along on the margarita ride and we had nice fresh limes as well.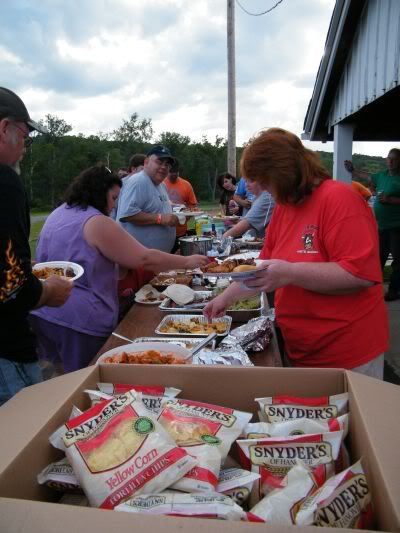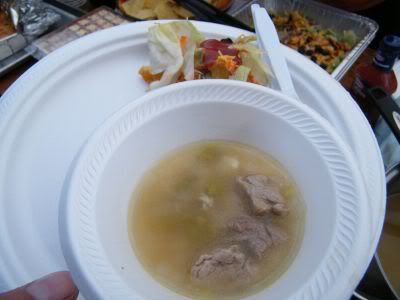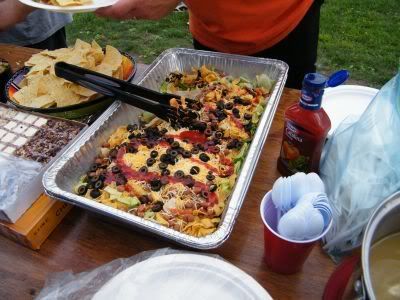 Got things trimmed with the chicken and into various brines. Things were looking up. About 10 pm I put on some ABTS and Moink balls. Plus nachos closer to midnight. Tim Brown from Can't stop grilling reminded me that maybe going back to making the midnight munchies would bring back the Karma. I believe in BBQ Karma.
I also will say (because I know he reads my blogs) that Brian Nevels PIGGLES were the best new snack I have had to try in a LONG time. They were surprisingly good. I will be trying to make them in the future.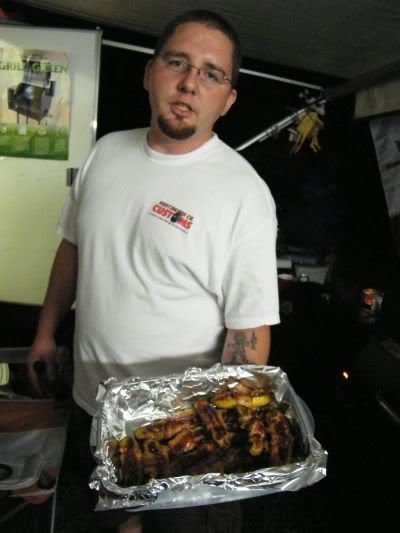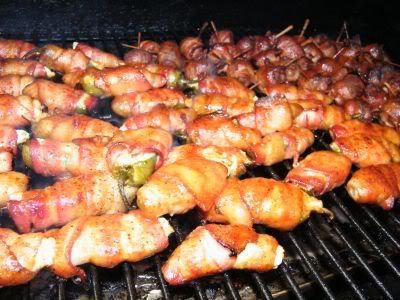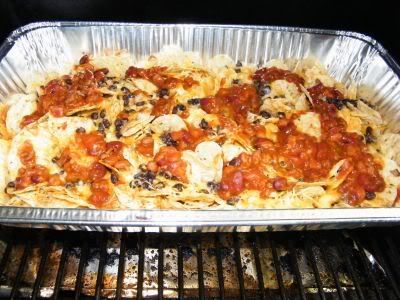 After we had some visitors and enjoyed a few sodas it was time to get the meat on. The AIR was thick with humidity. Off for a quick nap and then watched the cookers till the early morning hours. Had one brisket rush through but other than that everything ran rather smoothly.
Breakfast
Well the US peeps know how to do breakfast at a comp right! Enjoyed sausage gravy and Biscuits at Smoke on Wheels and then had a delivery!!! The team next to us delivered eggs Benedict hash browns and BACON!! Wow. I am lucky.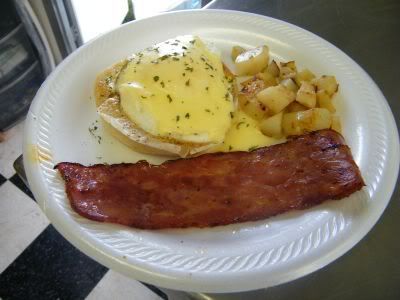 Of course there was the traditional Jack Shot. Whoever came up with this is terific. The Jack seriously gives me goosebumps every time I take a shot.
So without boring you with more details everything ran fairly smoothly. Boxes got turned in on times etc etc. Nothing too out of the ordinary. I thought the brisket had good flavour and appearance was great but texture was wayyyyy off. Same with the Butts.
I was really pleased with the ribs and the way the chicken box looked.
Got everything cleaned up hitched up and packed before awards. So much so that for the first time ever I went and had a nap before awards!!!
The Awards went really really really fast. We took a 3rd in Chicken and ribs. Less than 1 pt between all three in ribs. And then we saw the scores for the brisket and butts. We deserved them too. 15th & 20th. Ugh. Great to See Can't stop grillin take awards and of course Uncle Bubbas BBQ. I love seeing people getting awards. It's so much fun!!!! Congratulations to Smoke on Wheels for the GC and to Transformer BBQ (Such a consistent team) for the RGC.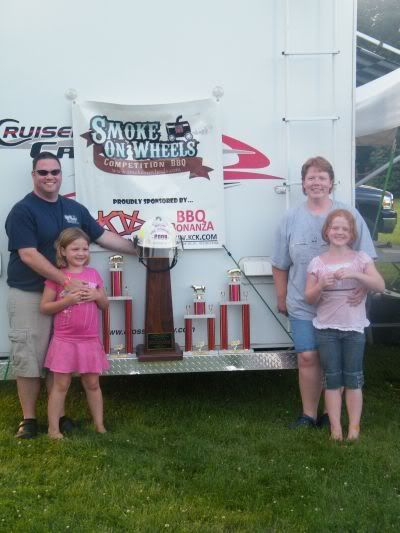 WE stayed for the Saturday night festivities to make sure we could get a good nights sleep. Our daughter had a soccer tournament and we wanted to make it back in time to see her play. Nice of the organizers to provide free beer and pizza to all the teams. The night went by quickly. Crashed out at about midnight. Four beers did me in and I was wiped out.
The morning brought a bit of rain… wish we could have stayed for the NEBS grilling contest. Thanks to Mr. BoBos and THem Ohio City Boys for the coffee in the AM.
Trip home was nice and easy with only 3 hours total drive time.
More pics of the comp are here:
Well it was an interesting weekend for sure. We travelled to Paris Ontario for the Canadian Pork Championships. Last year we got the GC and we were thrilled. This year though it was just not meant to be. We had a really rough time of it and the old saying of everything that could go wrong did rang true for us.
Overall we were happy with the results considering our issues.
2nd place Chicken
2nd place Pork
4th Place Brisket
4th place RIbs.
Reserve Grand Champion
——————————————————–
Additionally here are the scores for the top three in each category:
Grand Champion Can't Stop Grilling
Reserve Diva Q
3rd Smokin in the Igloo
Chicken
1st Happy SMoke More
2nd Diva Q
3rd Bustin Loose
Brisket
1st Happy grillmore
2nd Smokin in the Igloo
3rd BB BBQ
Pork
1st Happy Smoke More
2nd Diva Q
3rd Smokin in the Igloo
Ribs
1st Can't Stop Grilling
2nd Smokin in the Igloo
3rd BBQ Effect
Want to make mention of something that was truly wonderful and a good representation of what great BBQ'ers are all about.
On Saturday morning as I was prepping boxes I realized three of my heads of lettuce for the last turn in box were rotten inside. In other words I was without any usable lettuce. UGH Horrible situation that just added to my stress levels. To my rescue was Tim Brown who gave me some of his lettuce and Adrienne Ross from Smokin In the Igloo who not only gave me lettuce but probably some of the best lettuce that I had ever worked with that was trimmed cleaned and rolled in paper towels. For me it was like going to garnish heaven. Without her lettuce I would have had to turn in a garnish free box. Thank you from the bottom of my heart.
However the highlight for us for the weekend was seeing one of my BBQ buddies Tim Brown and his team win Can't Stop Grillin!!
The look on their faces was priceless and we were truly thrilled for them. They work hard at it all the time (and practice just as much as we do) and it was good to see them win. (Even if it was only 4 points and I taught him everything I know ROFLMAO -can barely type that without cracking up its so far from the truth) They are a terrific team who is going to remind me of this win forever I am sure. Additionally everything they win is donated to Breast Cancer research. I am proud to call them friends for many reasons this is just one of them.
Knowing that Tim will be reading this I would ike to remind him that he can expect us to try a lot harder next week when we compete in the Beaches in Toronto at http://www.beachribfest.com/ . He better bring his "A" game LOL.
We took lots of pictures and you can find those here.
You know sometimes living in Canada there are disadvantages to being a BBQer. One of those things is accessibility to items you would like to try. Many times I will go in search of the odd rub or sauce that just isn't available in Canada. I shop at Ontario Gas BBQ www.bbqs.com the majority of the time but sometimes you just have to hit the net to get what you want.
So I would like to express how much a recent transaction impressed me. I went to shop at Great Lakes BBQ Supply. Now this is a site truly dedicated to impressing the customer with their terrific customer service. My transaction was completed professionally and quickly. Plus in addition I received a phone call to verify my order and expedite what I needed. Thats really lovely service. Something the larger businesses could learn from. I will deal with them again just because of that.
I also liked the fact they keep their customer orders confidential. This is a big deal to me. I dont want someone knowing what I am ordering so its nice to have the reassurance that what I buy is kept quiet
They get 5 stars in my book for their service. If you need stuff visit them please and tell them Diva sent you!!
www.greatlakesbbqsupplycompany.com
We are really blessed to have media interest in Diva Q. Davida the author of the Toronto Life article was really easy to talk with. Thanks to them for this really nice article on our team. Also the picture featured was a picture my Mom took of us at the Canadian Open. It was the last competition she was able to attend before she passed away. Thanks for using that picture Davida !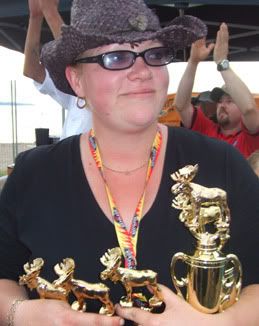 Girl on grill action: Ontario's barbecue queen fires up Hogtown
Posted using ShareThis
Well I just wanted to share my photo album for the TV show PLaying House starring Karen Bertelsen from the W NEtwork. Episodes will begin showing in July I believe. Diva Q was featured in episode #6.
We did a few porkettas, grilled veggie kabobs, grilled sweet potatos jalapenos stuffed with wonderful stuff like many cheeses and scallions. (ABTS)
Shooting for the day was a really interesting experience as most of my previous experiences have been for live TV. THis was a whole new world. Enjoyable to do and the crew were great.
Many thanks to Traeger Canada for the pig and spices, Ontario Gas BBQ for their continual support and for providing me with anything we needed, Basques Charcoal for the awesome lump as always, Mike Kerslake (Homefires Burning BBQ team) and one of the Organizers of the Canada Southern BBQ Championships, and writer on the food blog Noir Couchon The Black Pig BBQ for allowing me to use one of his INCREDIBLE BBQ sauce recipes Maple Bourbon BBQ sauce.
Maple Bourbon BBQ Sauce
2 cups brown sugar
2 teaspoon ginger
1 teaspoon cayenne
1/2 cup white wine vinegar
2/3 cup bourbon (Jim Beam preferred)
1/2 teaspoon salt
8 tablespoons maple vinegar
2 tablespoon white sugar
2/3 cup maple syrup
1 cup ketsup
1/2 teaspoon vanilla extract
Combine all ingredients in saucepan. Simmer until smooth and thickened to desired consistency; about 15 minutes should do it.
Facebook | My Photos – W NEtwork Playing House: "http://www.facebook.com/photo.php?pid=3379802&l=757a074eb9&id=605835169"
I have posted his videos before and I just wanted to share his latest. His version of BBQ rules.