Hey all just a heads up. Over the next week (hopefully that will be it)—
We will be moving all content from this blog to DivaQ.ca
You can always find me on twitter
Please change your bookmarks if you have made them.
I thank you very much for reading the blog entries and all of your comments. I am looking forward to having an integrated site with everything all in one place.
Have a great day!!!
Day 25 of the 25 Days of Christmas BBQ Blogging
With sincere thanks.
This past year has been incredible.
To My family –
Vlado my beloved patient husband, My three incredible children – Lexi Ella and Gabe, My Dad who has come back stronger than ever after 2 strokes, My brother (aka the brat) who is a great guy and who has finally proposed to the love of his life the beautiful and elegant Estelle, My Mother in law Fanka and Father in law Nikola (two of the kindest most generous people who will ever walk the planet) , My Sister in Law Mary & my Brother in Law Johnny (who have changed schedules and moved mountains to make sure I could compete), and my adorable nephews Joseph and Nicholas, my cousin Anna who has made me want to learn more and to be a better person and to all the other cousins and Babas and Dedos- I love you all – without your help I would not have been able to travel to work or to accomplish much this year. I am indebted forever.
To my friends who are too numerous to mention from Coast to Coast and on many continents now I thank you. For your kindness, your generosity, your patience and most of all your support. The emails and the phone calls and the visits were terrific. I am grateful for your advice, kind words, gentle encouragement and your generosity. You helped make this past year unfold so wonderfully. Much love to you all. You are incredible.
A special note to my sisters in smoke (you know who you all are) you rock. Tough, smart, successful women. I am truly blessed to be in your company. Thats just how they roll. They are awesome.
A big thanks to my sponsors – Traeger Canada, Traeger, Hovey's Gourmet meats, Basques Charcoal, Big Rock Beer, and Alcan. I am thankful for all that we have done together and I am looking forward to the next chapter.
I really learned this year that a persons success is never in how much they have in the bank nor by the possessions they hold but by the relationships and family they have. That means the most to me. I am – in my opinion I truly am the luckiest and richest person on the planet because of the wealth I have with my family and friends.
This year was a big year for me personally in BBQ and life learning that having positive influences are above all the most important. I did not do nearly as well at competitions as I had last year however I felt so much happier and successful based on the relationships that were made.
So that's it for me for this year. I can't wait for 2010 it is going to be even bigger and better.
Catch you on the flip side.
Danielle
Diva Q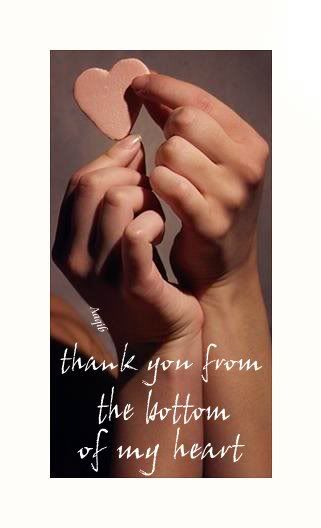 Day 21- 25 Days of Christmas Blogging
I spend a bit of time on the net each day. More and more frequently I find that I consult my cookbooks less and the net more when searching for a recipe or procedure. I really like many of the videos whether professionally done or in a persons kitchen.
These videos from appetizers to dessert are all you would need for a Christmas meal
I was asked by Eric Devlin a while ago to contribute my top Christmas gift giving picks for this publication. I picked the things I like, some of which I already have and a few I would still like to have.
Well I am glad it is finally live here is the link to the new Smoke Signals Magazine.
Additionally here is the link to the Fan Page on Facebook
I am looking forward to future issues!!!
Day 14 -25 Days of Christmas Blogging.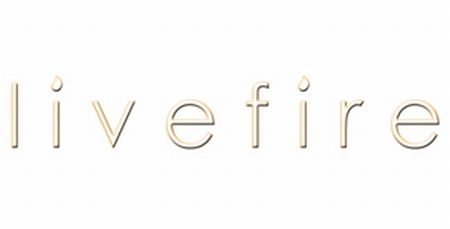 You know sometimes you see pictures that can certainly take you to a moment or spurn you into action. Then there are others by people that just make me hungry. Food porn is a HUGE thing now. The wording seems rather crude to describe the elegance that I see in Curt McAdams pictures from his Live Fire Online site.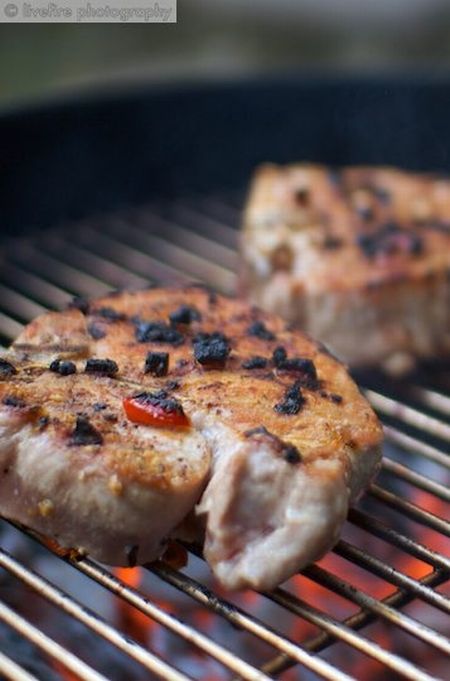 copyright Livefire Photography

He is an exceptionally talented photographer and also a speaker on all things BBQ. He also has incredible recipes.

Recently I did a round table discussion with him on Hucks Hut. In the offtimes not being recorded he gave me a recipe for ABTS that I can't wait to share. I am hoping to get down to Ohio to compete at one of the events he will be at this year.







copyright Livefire Photography

Recently I found out about Curt's new venture- The Outdoor Cooking Guild. From his website here is the description:

What is the Outdoor Cooking Guild? It's pretty simple; it's a group of bloggers that concentrate on outdoor cooking in many forms, whether grilling, barbecuing, Cuban pig roasts, outdoor bread ovens or dutch oven campfire cooking.






There are groups and web rings for more particular topics, but this is a unique group of bloggers that know how to tame fire and cook outside better than inside. From high tech gadgets to low tech campfires, this is about getting out of the house and feeding people.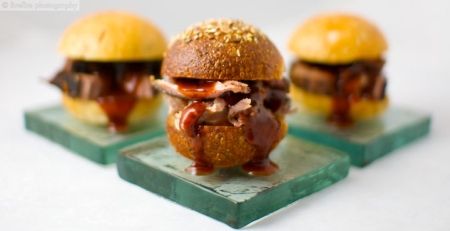 copyright Livefire Photography

Its a terrific Guild that has some really talented people such as Larry Gain from
the BBQ Grail
, Angie Quaale from
Wellseasoned
, and many others who are just an asset to outdoor cooking.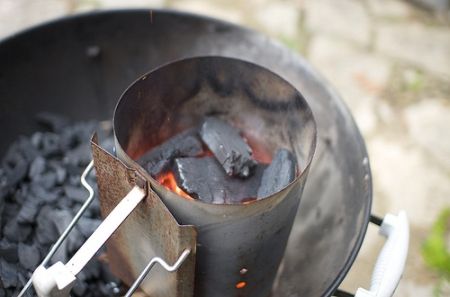 copyright Livefire Photography
In addition to the Outdoor Cooking Guild Curt has also created a fun ongoing event
Friday Food Fave
on Twitter:
To celebrate the talent and creativity of fellow food lovers, I am going to weekly select a "Friday Food Fave" to showcase here on Livefire.

How does it work? It's simple. Follow me on Twitter, and, on Fridays before 2:30 pm Eastern time, send me a link (@cmcadams) to your current favorite food photo. Make sure it's your own, or have the owner send it to me, and use the tag "#fridayfoodfaves".

After 2:30, I will select my favorite for the day and let the winner, and everyone else, know. If the winner is ok with it, I will post the photo here, either by link or directly (it's their choice), and credit them with the photo. If they don't want the photo posted, that's cool, too. They will also receive a Friday Food Faves badge to display on their blog if they wish.

copyright Livefire Photography
You can find out more about Curt at his
website
or on
twitter
.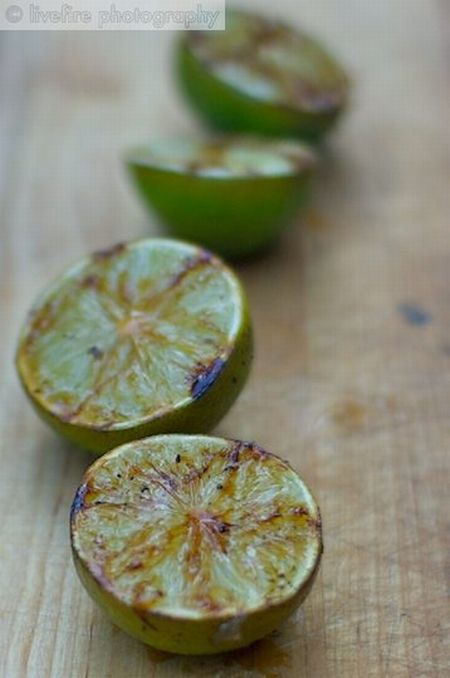 copyright Livefire Photography
Day 13 – 25 Days of Christmas Blogging!
IT's official now. Caught on tape. He admitted it. Santa Rocks!
Day 11-25 days of Christmas BBQ Blogging.


I am always searching out new stuff on the net. IF you go to You Tube and type in BBQ you will find these guys-
Their BBQ videos are fun and informational. They have loads of subscribers and have visitors from around the world. They have made themselves known all over the net. Additionally they even have their own store. Worth it to check them out-
About THe BBQ Pit Boys!

You smell that? It smells gooooood!

When we started uploading our BBQ Pit Boys recipes to YouTube and other video sites a year ago, we never realized what a huge response we'd get.

We've had visitors from over 120 countries view, download and comment on our bbq recipes over 6 million times. Amazing, and we have to thank all of you for your many kind words and support.

Barbecuing is all about good friends, good music, and good food. Good livin' don't get any better than that.

Don't forget tonight TLC BBQ Pitmasters Series 10EST and 9C
I can't wait……
TLC BBQ Pitmasters Episode #2 Tonight
10pm EST 9pm C
I am looking forward to another episode!!!