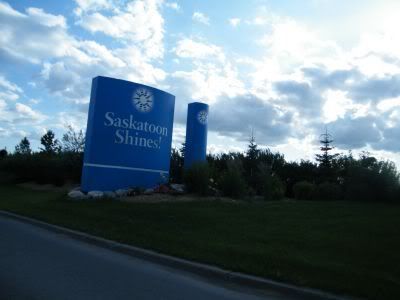 There must be something in the water here. Everywhere I have been in Saskatoon people are nice. I mean Mayberry sort of nice. (ok other than the one hotel clerk guy who was really a smug twit when they had no coffee at 5 am- I don't think he understood how much danger his life was in at that moment) The city is really lovely. A city of bridges. Lots of beautiful architecture and churches. There are no real high rises here. I was shocked when we took a tour of the city and we were in the downtown core and there were lots of trees and open spaces. The population here is well over 200,000 but it feels like a small town.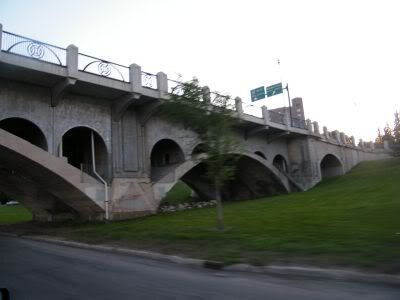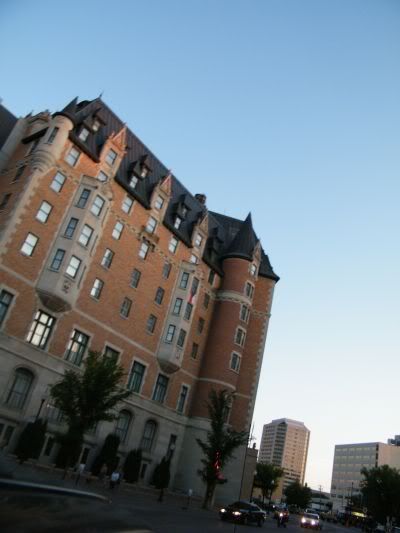 When I arrived I was out of the airport and into Terry Busa's (Owner
Traeger Canada
West) vehicle in less than 5 minutes. I would really like to thank the lovely lady at the Air Canada Counter who made my bags priority and also labeled my meats fragile. They came off the plane first. I have never moved out of an airport that fast.
Terry and his wife Wendy were gracious hosts and we took a tour of the city and headed out for dinner at their local Chinese place. They are really nice people and I genuinely like spending time with them. Wendy has recently "retired" after a 33 year career as a School principal. She is the busiest retired lady I have ever met. She has many projects on the go including a newly acquired cottage renovation.
In the Morning I was greeted at my hotel by Rick from Premium spas and billiards who is one of Traeger West's best dealers. He is literally a very cool guy. He looks like a hippie and is rocking his own really personal sense of style. From the shoes to the hair he has got his look down pat. Behind his style is a really super smart intelligent guy – it's easy to understand why he is one of Traegers best dealers. He really understands the connection of repetitive business and customer service. He took me to the two radio stations where I had to do some interviews all about BBQ and Traegers and Premium Spas and Billiards.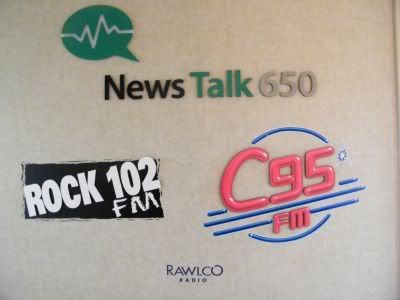 The first radio station was C95. Now I have to tell you that since I have arrived here I have been listening to this station nonstop. It has a terrific mix of music. The mix of Rob Shauna and Dave is really good – they have great chemistry working the show. Enjoyed the interview and I believe I only said um a couple of times. LOL Gotta work on that. Dave already has a
Traeger
and he is really passionate about it. Made for an easy interview for sure.
The next up was Rock 102 with Chad McDonald. Fun interview, easy to do. Rick and Chad enjoy a lot of Saskatoon's music scene. This is the guy to call to find out where and when anything would be happening! Fun times.
Rick then took me to Premium Spas and Billiards to check out the store. Fantastic store. Great layout, lots and lots of traffic as it is on a really busy city corner. Good exposure for sure. They are also the designated Saskatchewan Roughriders merchandise store. This provides a lot of foot traffic as well.
Then we headed over to the Traeger Warehouse so I could meet Kathy, their office manager, pick up some supplies, and see the guys, Derek and Don, whom I have had a few fun food adventures with in the past.
The Warehouse is really well organized and it is at a good location. After a bit of chatting I needed to find some stuff for the comp.
Team Prairie Smoke (thanks ROB!!!!) is bringing in my butts, however, I still needed to find chicken. Wendy was my designated chauffeur for the day. Off to Costco and Sobeys and I had everything I needed. Gracious was a word I used earlier to describe my hosts. That really doesn't cover it. They are terrific people.
Back at the hotel I took a nice relaxing lunch and read a bit. It was a good bit of down time for me. Took a nap. Seriously how great it that) I am working on Central time here. I didn't think 2 hours would affect me but it does. Woke up late but with just enough time to get ready for dinner. Was working a fierce pair of stilettos. I miss my stilettos. Crocs sometimes don't exactly convey the Diva within LOL.
Dinner was fantastic. There were 8 of us all total. Charlie and Marge, Don and his wife Charlene, Wendy, Terry, Kathy and I. A whole table of Traeger people in some part LOL. The dinner was a great meal (Alexander's Restaurant) and we sat on the patio. It was a perfect night. Great people and great conversation – we all laughed a lot. Not a cloud in the sky and not too windy – just great. Had a simple pasta and salad with a couple of drinks, one of which is called broken down golf cart? I would drink that again.
We stopped at Shreyers BBQ on the way out for the evening. We were to have drinks there but sadly they had no beer. No beer? BBQ joint with no beer. Out of beer. Seriously. OMG.
They run with Traeger 200's and a Fast Eddy. They even have a small cabinet Bradley smoker. But no beer. Hard to support them with no beer. Did I mention they had NO beer. None, nada, zip, zilch – dry as the Sahara.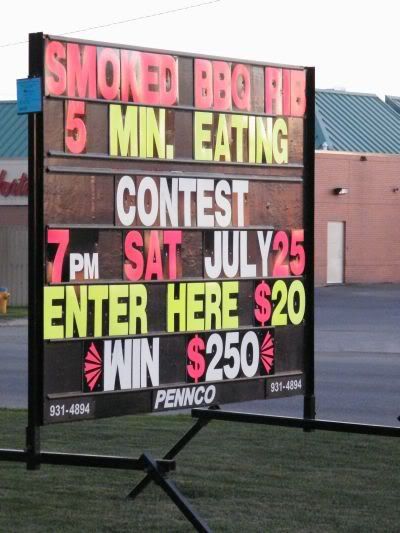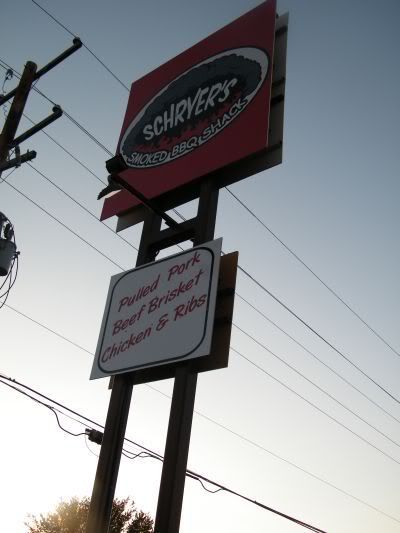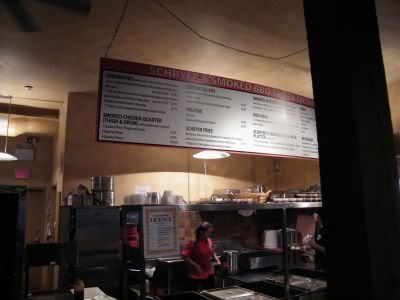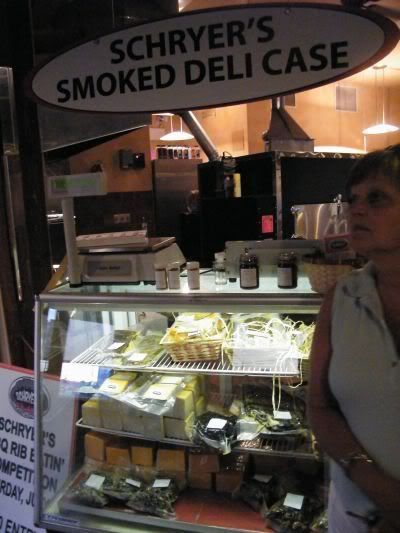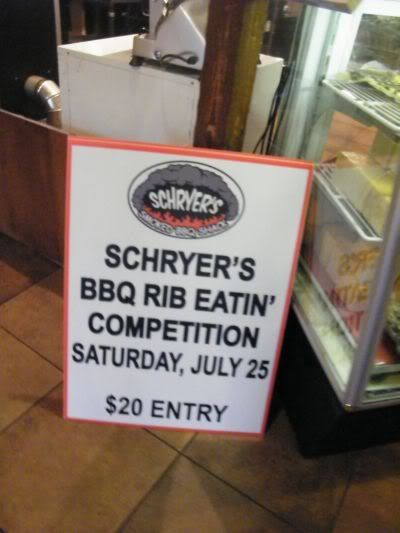 Off from there we headed to a bar to meet up some of the BBQ competitors that had come. Got to meet
Prairie Fire BBQ
,
Prairie Smoke & Spice
(Rob and his lovely wife- congrats on the recent GC!!) and
Angie Quaale from wellseasoned.ca
who is the head judge for the weekend. I know I am missing some names and I apologize but at that point in the night I had 3 drinks and that was well enough.
Came back to the hotel and trimmed up chicken. Got it all prepped for today. Ugh. I feel like I should once again apologize to the hotel staff. That is one disgusting garbage can. Raided 3 floors of the hotel for ice I needed for the cooler. I felt like a stealth ice stealer LOL. Normally I would just go out and buy a few bags but with no vehicle my options are limited.
Today I am off first of all to do a BBQ Demo at Premium Spas & Billiards till about 3pm then I am off to the first Annual Smoke on the Water Saskatoon competition. They are setting up the Traegers and a Trailer that Don has generously lent me for the weekend. I am really grateful for the trailer as it is expected to reach 32C here today and I am really going to want that A/C. I am so spoiled out here. Love it.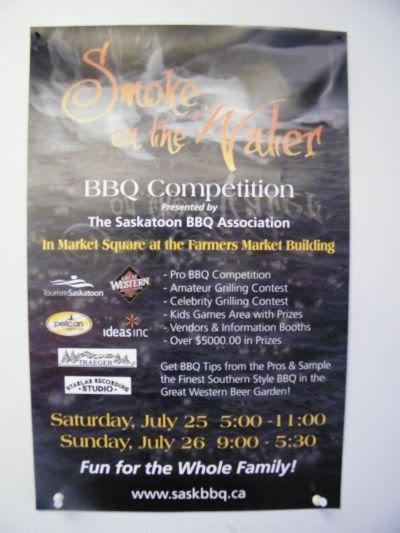 On a completely personal note. Today would have been my Mom's 64th birthday. I miss her much and wish she was here to experience it all. She was a fierce strong woman. I just miss her terribly. It will be 2 years in August since she passed and not a day goes by that I do not think of her. Love you Miss you wish you were here Mom.