Day 8-25 Days of Christmas Blogging…
Every Tuesday night wherever possible there is something I do..I listen to BBQ Central radio show.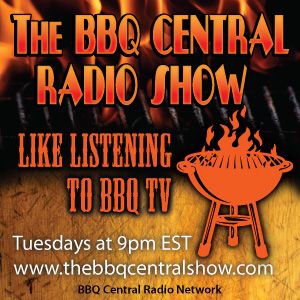 This internet based radio show hosted by Greg Rempe (since 2007) has been something I have enjoyed for the last couple of years. I have won bottles of sauce and a nifty attachment for my BBQ. More than that its a great place to listen to a variety of shows all on the topic of BBQ. He has had some big name guests on his show. I also like the fact that if you miss a show you can always catch up by listening to the
podcasts
.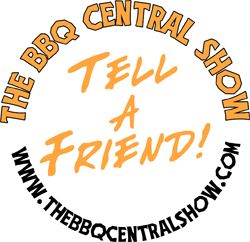 Here is a clip of Greg doing a promo explaining the difference between grilling and BBQ.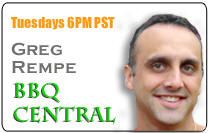 Greg does this week in and week out. He does a fantastic job. In addition to the weekly radio segment he runs a
BBQ forum
. The forum is jam packed with a ton of information, discussions, personalities and recipes.
Greg also posts regularly on twitter!


Gregs guests for tonight include Rod Gray KCBS TOY.