Day 9 25 Days of Christmas BBQ Blogging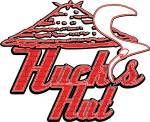 Huck's Hut
I stumbled across this site while I was searching for some BBQ stuff on Twitter.
It has so much information on it by a dedicated Father & Son team. They are rapidly expanding their venue for covering everything from types of charcoal, safety tips and a terrific assortment of videos. They have also started a BBQ forum.
This site was started by a father and son team who felt that there needed to be another resource to the BBQ beginner or BBQ junkies of the world. We intend on adding new features on the regular but our ideas are plenty so stay tuned.
Now for those of you who fry your turkeys here is one of their videos:
Turkey Safety Video:

Additionally they do round table discussions of all things BBQ. I was asked recently to participate with them and another terrific BBQ'er and someone who has a terrific site of his own Curt Mc Adams. Curt is an incredibly talented photographer and writer. His pictures are incredible. Please do your self a favor and check out his website.
Here is their latest episode:

We take a look at Weber's new offering the One-Touch Platinum
We also discuss Pellet Envy winning KCBS Team of the Year
The panelists then discuss what they're working on that's just around the corner
Posted using ShareThis