I have had the pleasure of using this rub and BBQ sauce on a few occasions. I just wanted to share with everyone how great I think they are. This past weekend I had a catering job for 50 people. All of the rub and sauce on the ribs (15 racks) were Full throttle. All of the people raved about how tasty they were.
While I know this may sound like a shameless plug I think it is important to support those products that we all use regularly. I met Paul Yesersky a couple of years ago. HE is an avid competitor and an all around great guy to chat BBQ with. He is also a huge Motorcycle fan.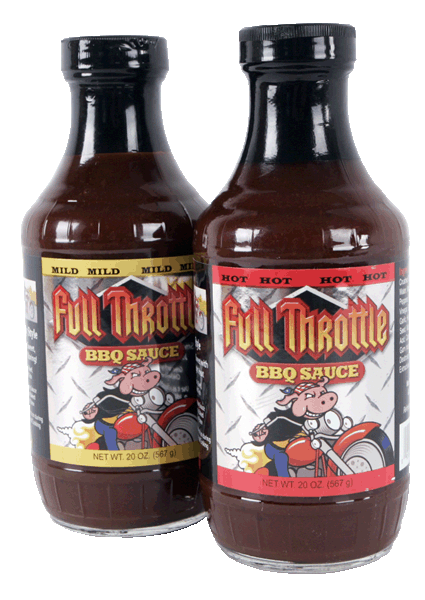 For the ribs I used the Hog Rub and their Mild sauce. Started with the 15 racks meat side down – rubbed them generously then flipped em over and rubbed the meat side. These were smoked lo & slow for 5 hours using hickory pellets in our Traegers. We glazed them when we arrived on site and brought them back up to temp. They were tasty. Not too spicy. The rub and sauce are a beautiful compliment to each other.