Its getting to be that time of year already.
Just in time for Christmas we are going to hold a Diva Q BBQ Christmas Class.
We will be giving the class once again at the Traeger Canada Warehouse in Barrie, Ontario from 10am till 3pm. We will be teaching how to brine, spatchcock, inject and BBQ turkey just in time for the holiday season. Hope you can join us for some great BBQ turkey, appetizers and a fun class!!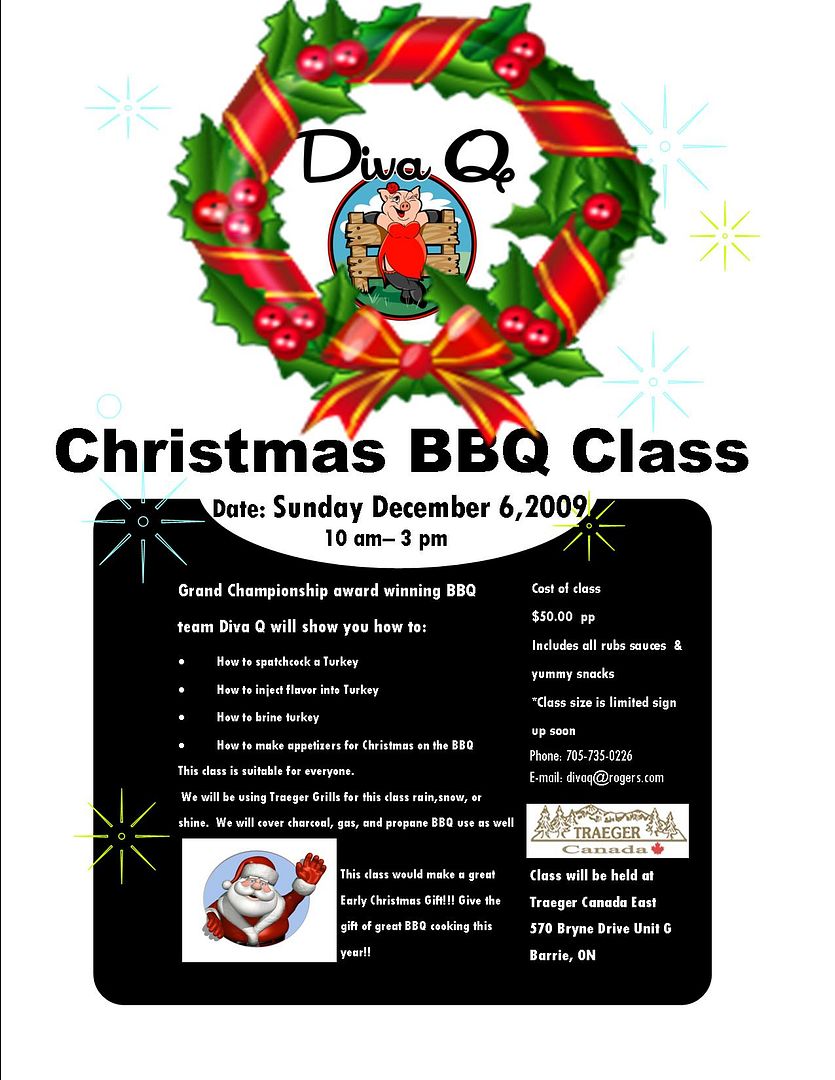 Cost of class is $50.00 pp, this includes sampling of appetizers, a selection of different turkeys and non alcoholic beverages, please email divaq@rogers.com or call 705-735-0226 to book your reservation.
Click this pic for the larger poster size!