Day 7 – 25 Days of Christmas BBQ Blogging continues
There are few restaurants that I want to have BBQ at. This list is in no way finished yet. I still have another 1000 places to visit or so.. that bucket list is huge. Out of the hundreds I have eaten at so far there are only a very small handful that I would drive and fly for each was something special to me:
Louie Mueller (Beef ribs to die for and my own personal BBQ epiphany location) – Taylor Texas
Coopers Pit BBQ– (seriously wow Jalapeño Sausages and a whole lot more) Llano, Texas
Southside market Sausages and more. Awesome family- Bracewells. Good people. Elgin,Texas
Dinosaur BBQ So much fun so little time LOL (3 locations Rochester, Syracuse and NY City)
Q BBQ, Midlothian Virginia. Best chicken I have ever had. Tuffy Stone sure is doing a fine job here.
Bub-Ba-Q, Jasper, Georgia Another Great BBQ restaurant serving up everything competition quality with excellent sides and really friendly staff.
Then there is one place in Ontario, Canada that I really think is worth the drive: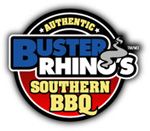 Located in Whitby Ontario.
I love their ribs with their rub. I personally prefer a dry rib and this is place I want to eat them at if I don't have time to make my own. I love their hush puppies too. I have been there when they have run out. It bites royally but better to serve up only their top notch quality then some second rate fare. Allof the items are good but those are my favorites. Darryl runs with Southern Pride. It does a great job and he and Scott (his in house BBQ chef) are more than willing to talk BBQ anytime day or night.
Recently he got a nice review in the National Post. I am happy to see him getting some restaurant press:
http://www.nationalpost.com/story.html?id=2305826
Thats it for my personal BBQ joints for this year. I'll start taking more off my own personal bucket list next year. That is such a long list. From Kansas to Illinois there are a whole lotta places I'll get to visit next year. I can't wait.