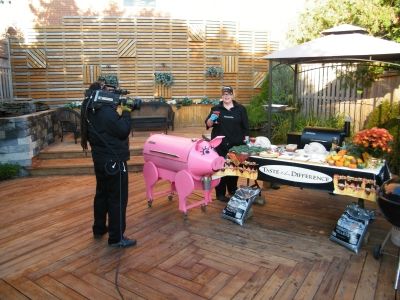 We got the chance once again to go back and do a segment on CTV Canada AM. For our American friends and followers this is Canadas equivalent to the Today show. They are a great bunch of people to be with and we enjoy going there each and every time. I wish we could have had more time but it is TV and you can only get so much! We also featured my favorite hard cider of all time Rock Creek. IF your LCBO does not carry it ask them to!!
Here is the link to the Clip CTV Canada AM
Here is the list of todays dishes:
Spicy Cajun injected Turkey
Traditional Turkey
Turkey Brine
PLanked Sweet potato casserole
Grilled brussel sprouts
Pumpkin Cheesecake
For all of the recipes from todays show visit the Diva Q website.
Many thanks to our sponsors:
Traeger Canada
Big Rock Brewery
Hoveys Gourmet Meats
Basques Charcoal
Alcan/Novelis